Top 10 resorts in Delhi for a weekend getaway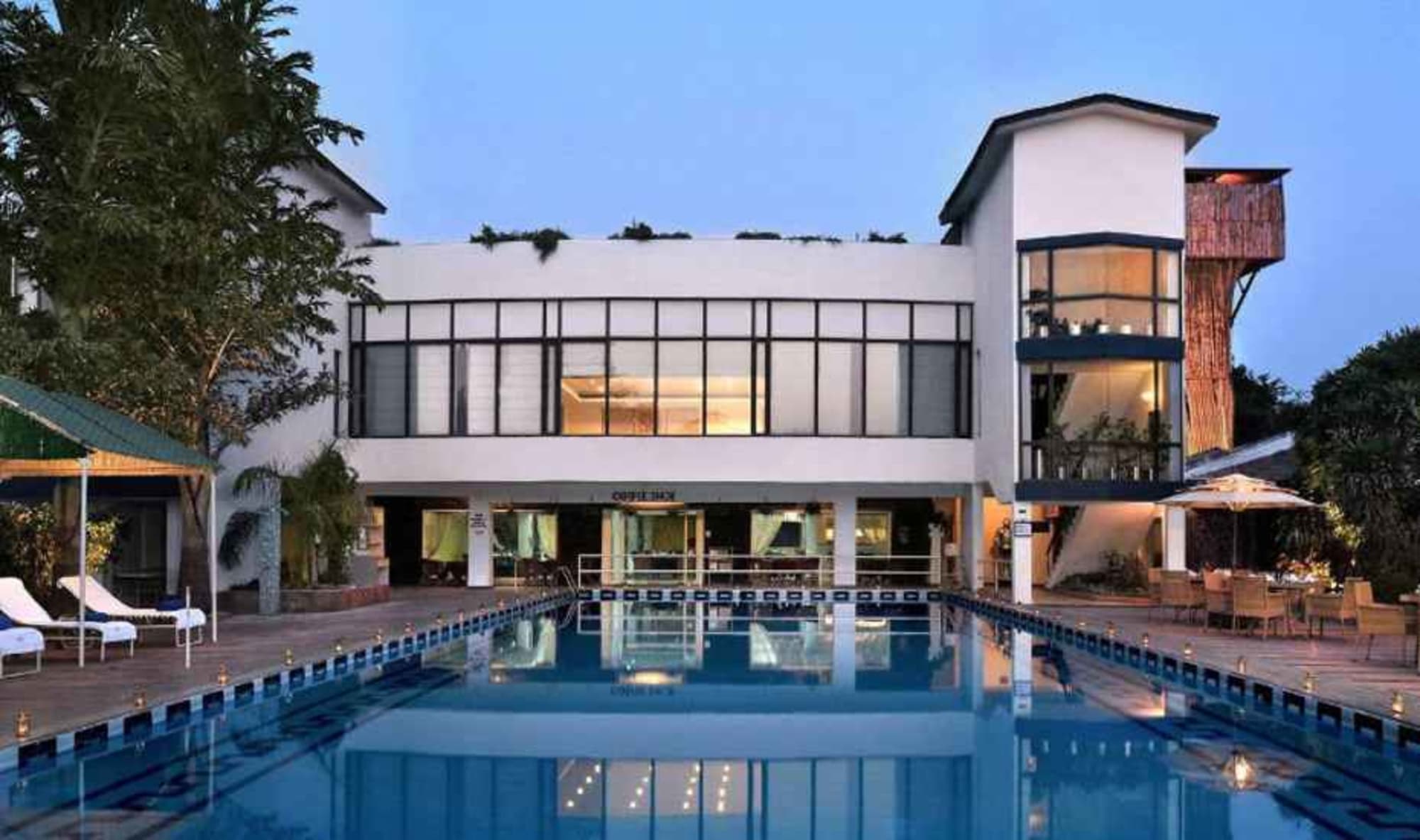 The scorching sun is playing hide-and-seek with calm and light clouds. The winds are light and weather wants to soothe your nerves. After a long hectic week, with all the meetings and deadlines, you are almost dead. But don't worry,  you can rejoice your soul with a little getaway. Away from all the hustle, immerse yourself in all the peace and serene nature. So pack your bag and set out for a lovely weekend. The weather is perfect and so are you.
So, we present you 10 perfect places for a perfect weekend getaway that will want you to come back again.
1. Aapno Ghar Resort
Address: 43rd Mile Stone, Delhi Jaipur Expressway, NH8, Sec 77, Gurugram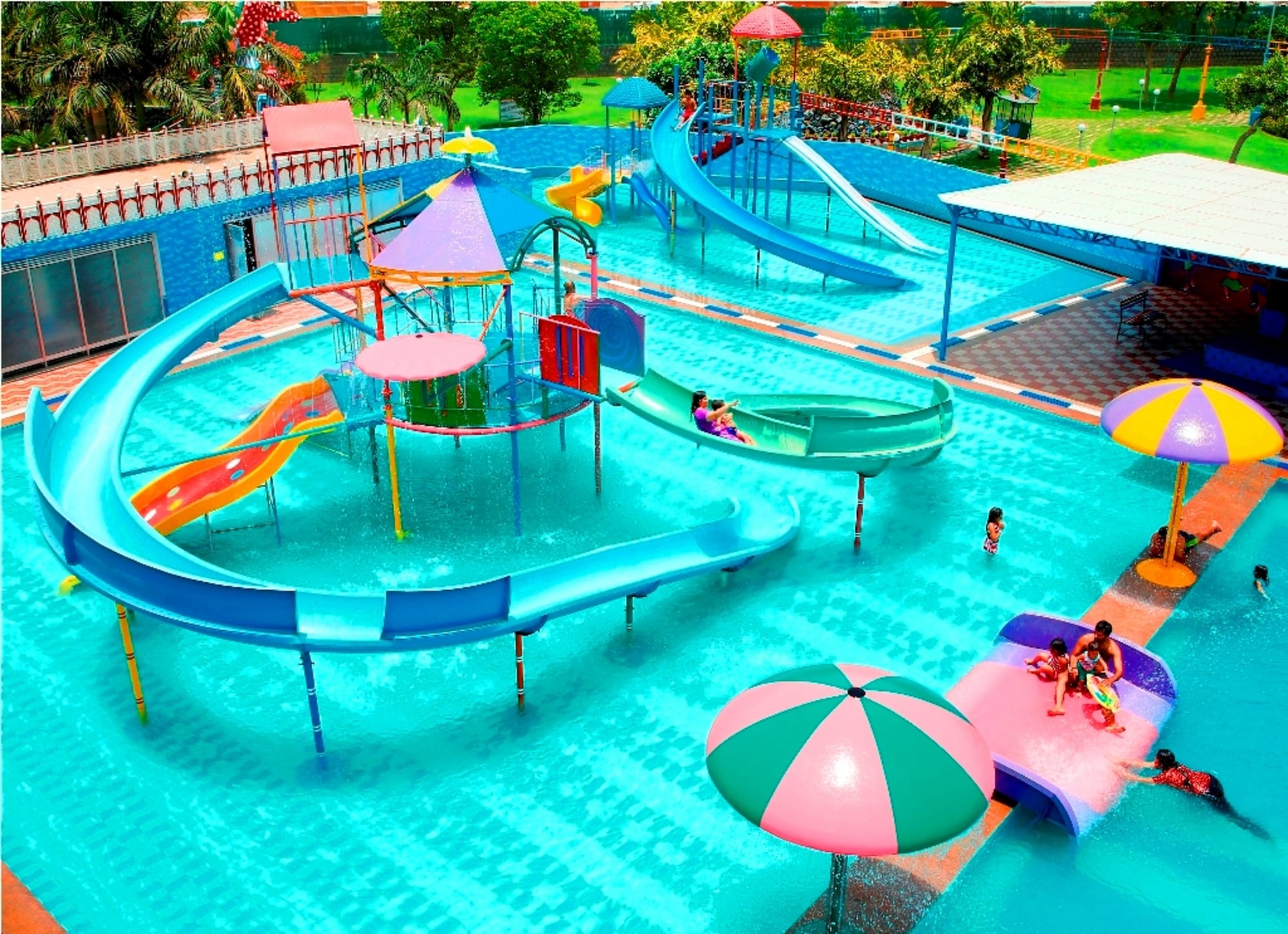 Living to its name, this resort is a home away from your home. You will find beautiful, clean and well-maintained rooms. It has an amusement park and a water park. 
With lush greenery all around, your eyes will relax peacefully. The resort also has a huge ground, lawn bar, relaxing rooms, restaurants and a bar. It not only takes care of your taste buds but also provides you with multiple sports facilities. Water-packed adventure is its unique feature. They offer customised packages. So, give them a call and enquire more.
2. The Roseate Resort
Address: National Highway 8, D Block, Samalka, New Delhi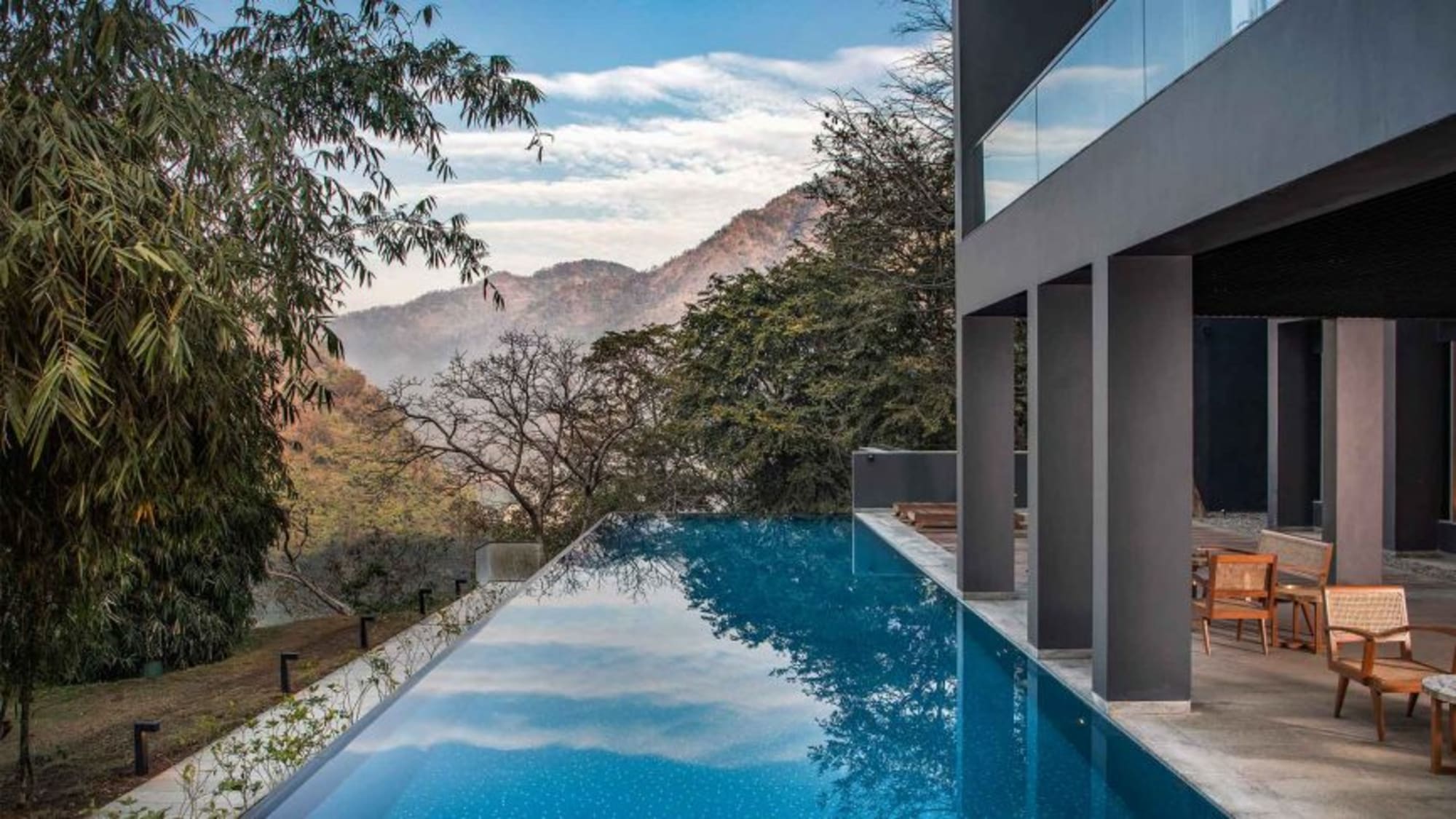 If you want to get an unparalleled experience, visit The Roseate in New Delhi. With the flower rose as the centre of its theme, the resort offers a new spectrum of lavishness.
They call themselves an urban oasis. Amidst the bustling city, it's a tranquil place with all the richness and luxury at your door. Just like the smell of fresh roses, the marvellous architecture and scrumptious food will keep lingering on you even when you have left the place.
3. Themis MudHouse Resort
Address: Village Sampla, Main Peeragarhi-Rohtak Highway, next to Bahadurgarh Toll Rohtak NH-10, Haryana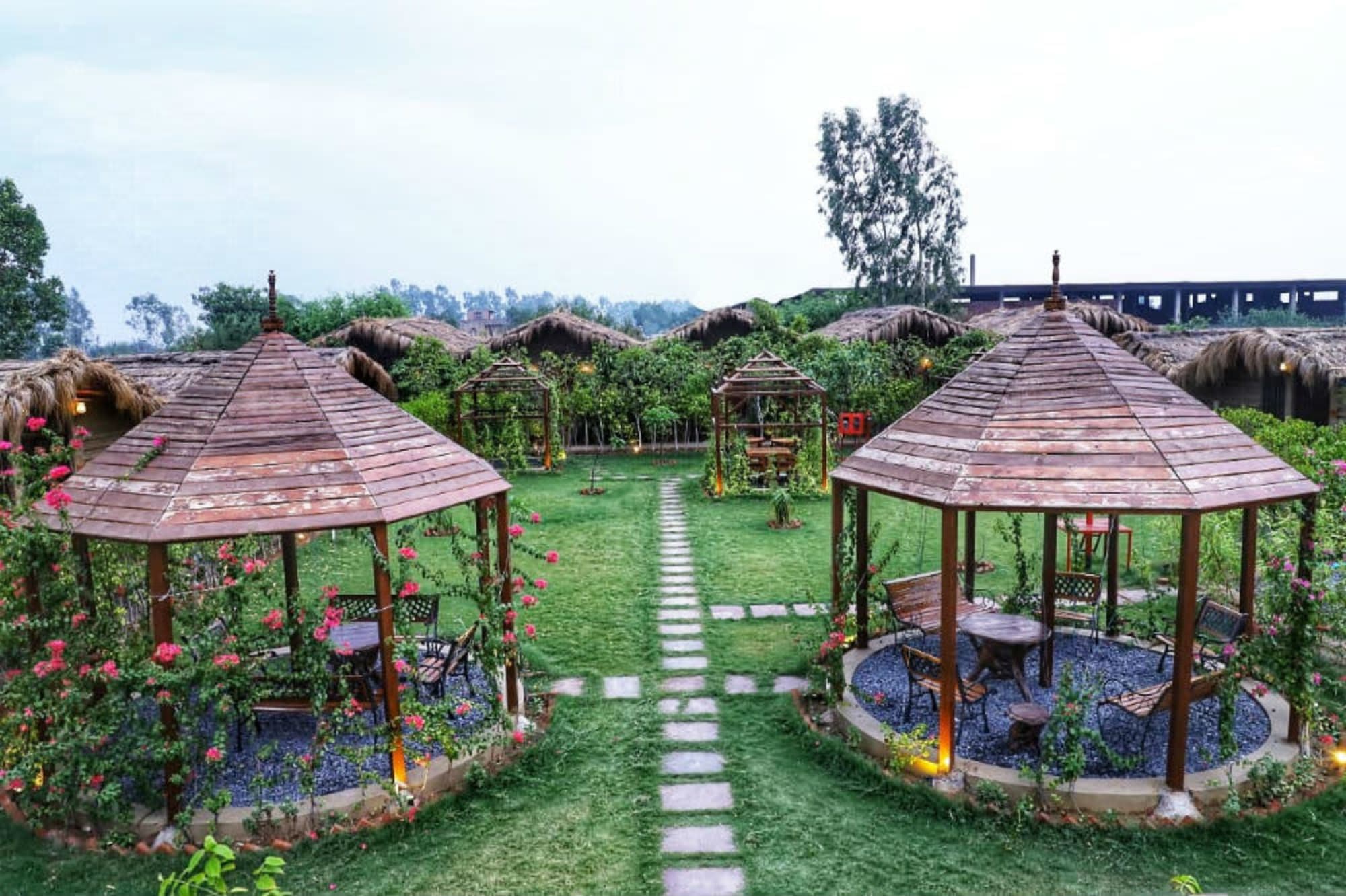 Climate change has left all of us in a fight with the rising temperature. The shade of a tree and the floor of mud is nowhere to be seen in the capital city. But Themis MudHouse makes sure you stay connected to the mother nature. This resort has all its walls built with mud. With trees crisscrossing the entire area and pool by your side, you will definitely find the lost connection with our nature. Mud-bath is the special attraction of this resort. Don't forget to dab into the mud and feel rejuvenated.
4. Best Western Resort Country Club
Address: Tauru Road, Pachgaon - Mohammadpur Road, Near, Manesar, Gurugram, Haryana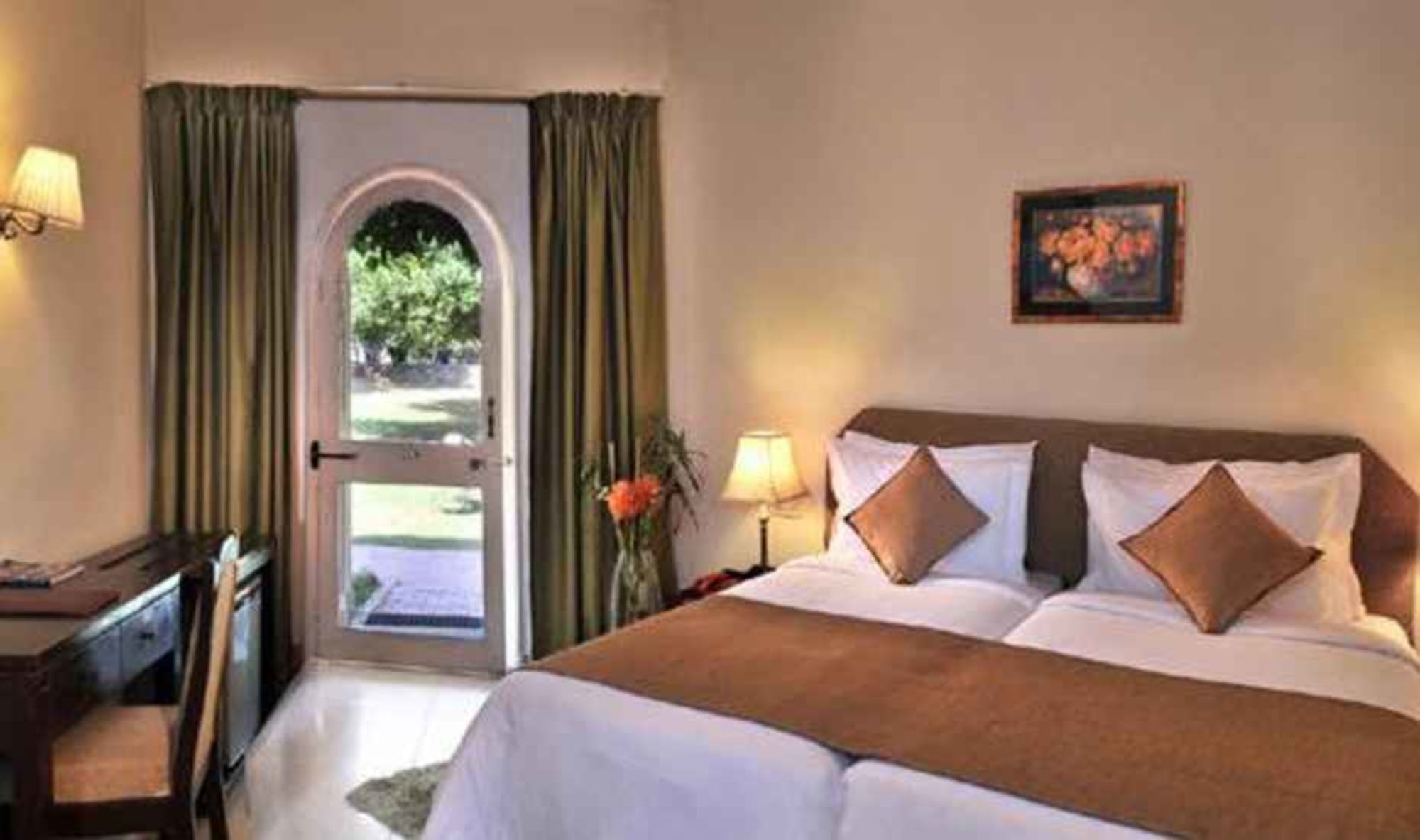 You still feel nostalgic for DDLJ. Well! the famous "sarson ka khet" where the famous scene was shot is located in this resort. Away from the polluted air, this resort is situated in the lap of nature. With a lot of sports activities and horse rides, this is one of the best getaway places. They offer customised packages also. The staff doesn't fail to pamper you to its best. With swimming pools, gym, spa and multiple cuisines at your disposal, you will fall in love with this place.
5. The Rurban Village Resort 
Address : N.H.- 58, Delhi-Meerut Road, Upper Ganga Canal Road, Gangnahar, Village Badka Arifpur, Muradnagar, Ghaziabad, U.P.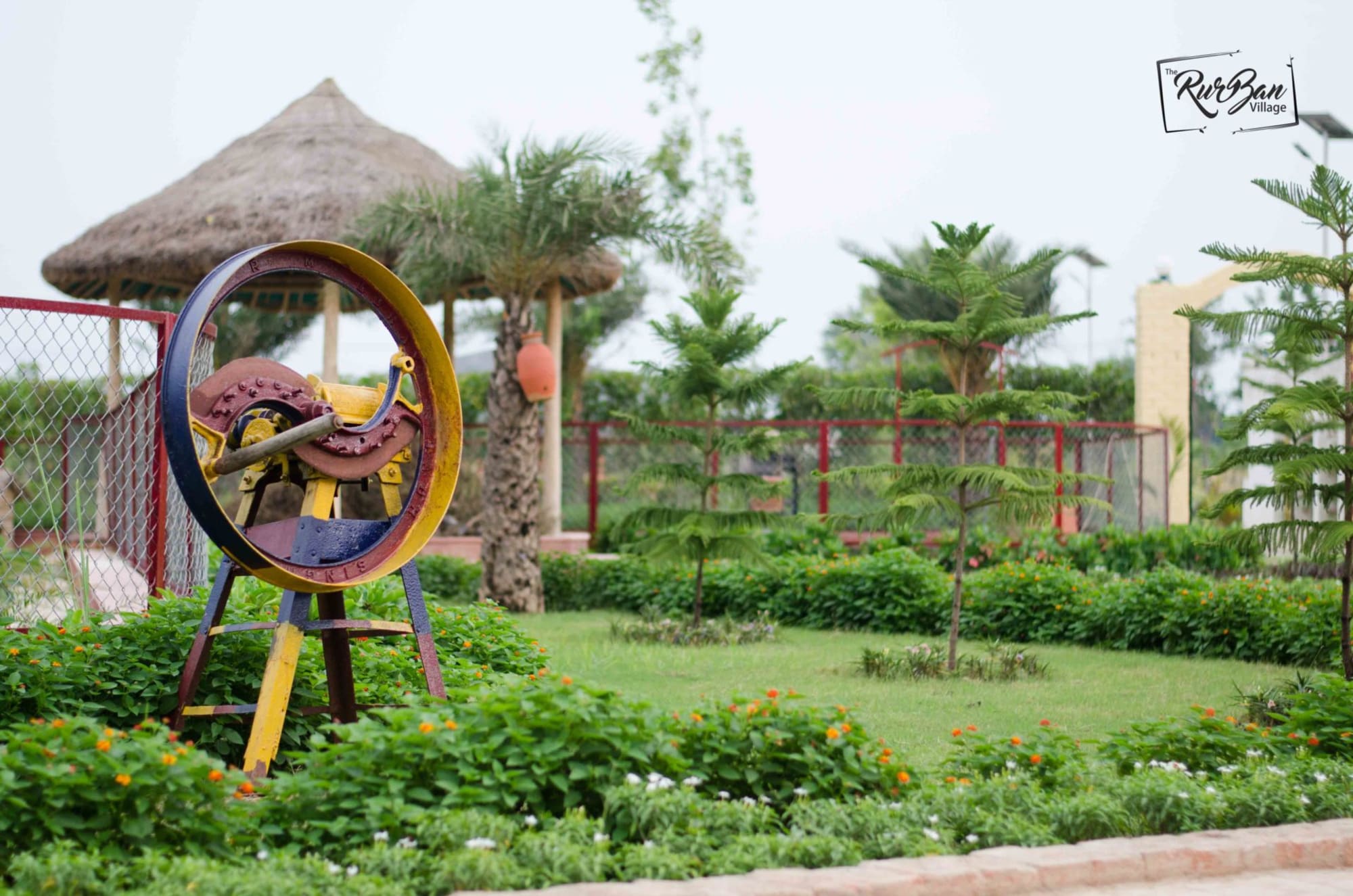 Howsoever urban we may seem, we all have rural roots. This resort tries to get us back to our rural roots. If you want to experience rural tourism and eco-tourism in one go, this resort is the right choice. Here you will find small huts and mud cottages which give all the rustic charm to this place. The special feature of this place is Open to Sky Jacuzzi. So, you are really in the lap of Mother Nature. With all the amenities and fun activities, Rurban village gives you a comprehensive rural feel in the urban city.
6. Mud Fort Resort
Address : Village Kuchesar Fort, Kuchesar, Uttar Pradesh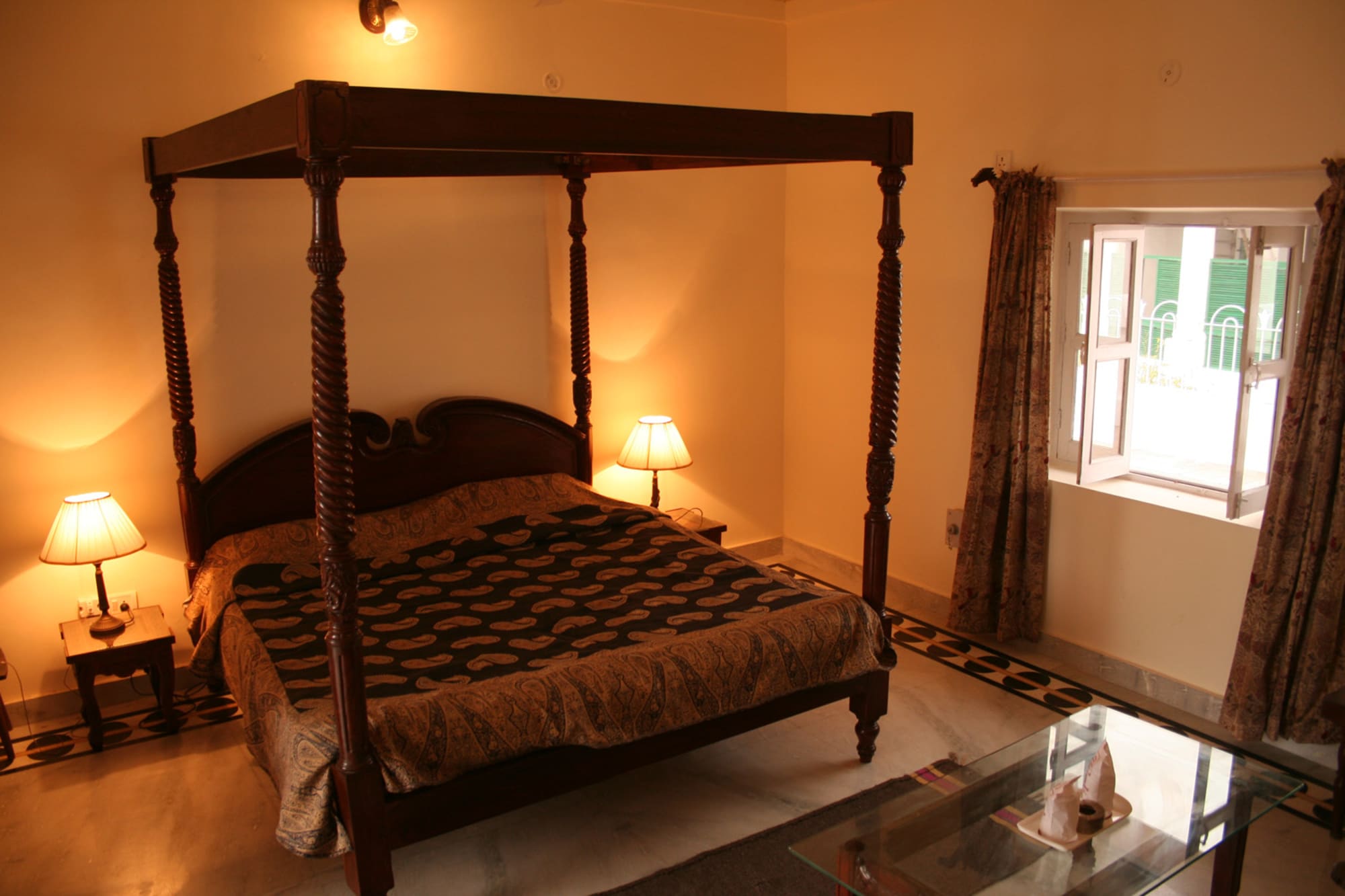 Mud Fort is one of the exotic heritage hotels in India. The fort served as the erstwhile seat of Jat kingdom of Uttar Pradesh. If you want to spend a regal weekend, drive to this resort and immerse yourself in all the splendour and royal ambience. The special feature of this resort id apart from indoor and outdoor games, it also provides for village activities. Yes! Bullock cart ride, pottery- making, farm visit, jaggery making etc are facilitated by the resort.
7. Botanix Nature Resort
Address : Damdama Village, Near Damdama Lake, on Damdama Sohna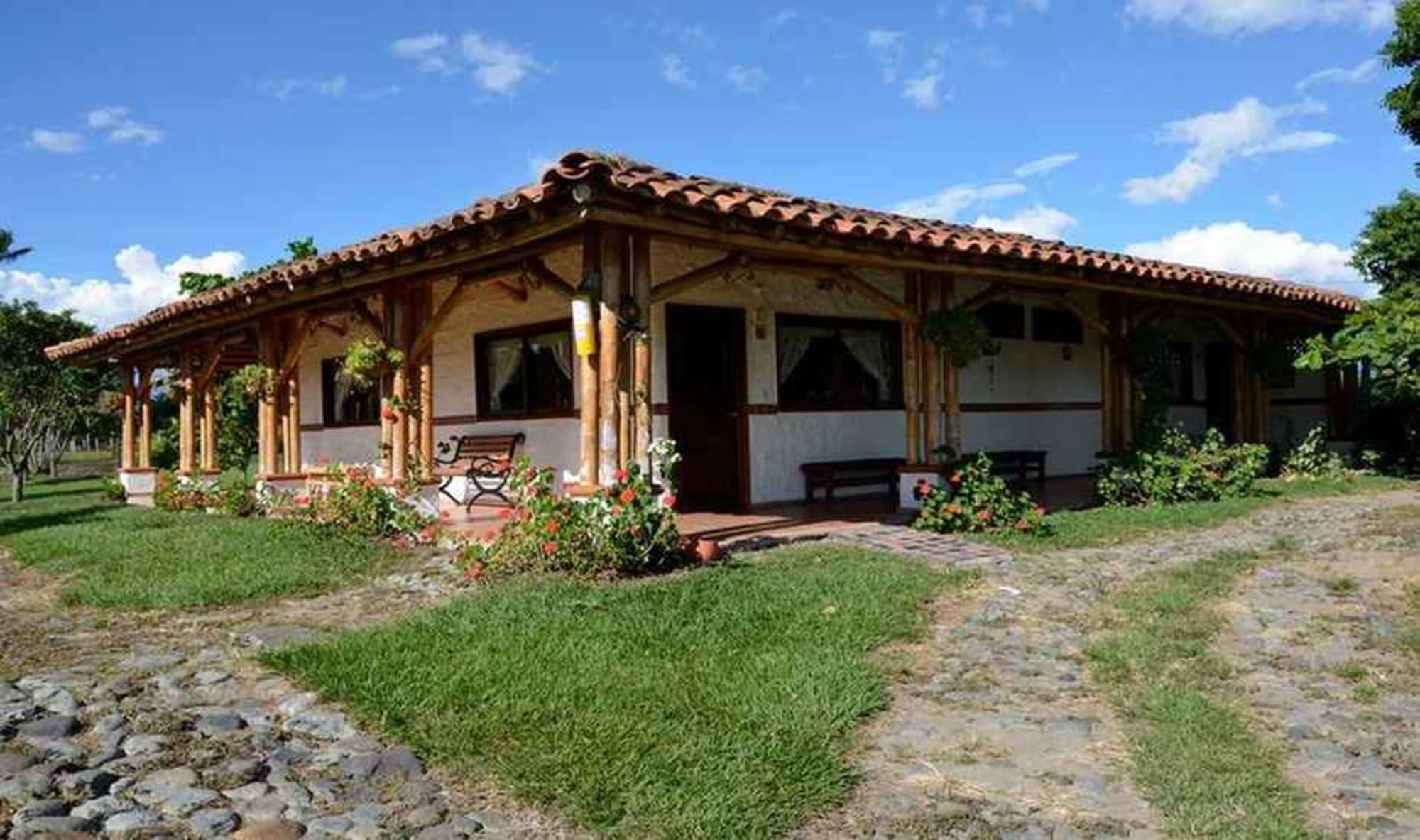 Situated in the foothills of Aravalli and on the edge of Damdama lake, Botanix Nature resort makes sure you experience the pleasure of nature just 25 minutes drive from Gurugram. They offer a variety of activities for kids as well as adults. The Indian cuisines are prepared from freshly picked fruits and veggies picked from the farms. They want you to experience Nirvana in the garden. You can feel the grass, talk to trees, feel the flowers and befriend butterflies.
8. Jaypee Greens Golf And Spa Resort
Address: Old Kasna Rd, Block B, Surajpur, Greater Noida, Uttar Pradesh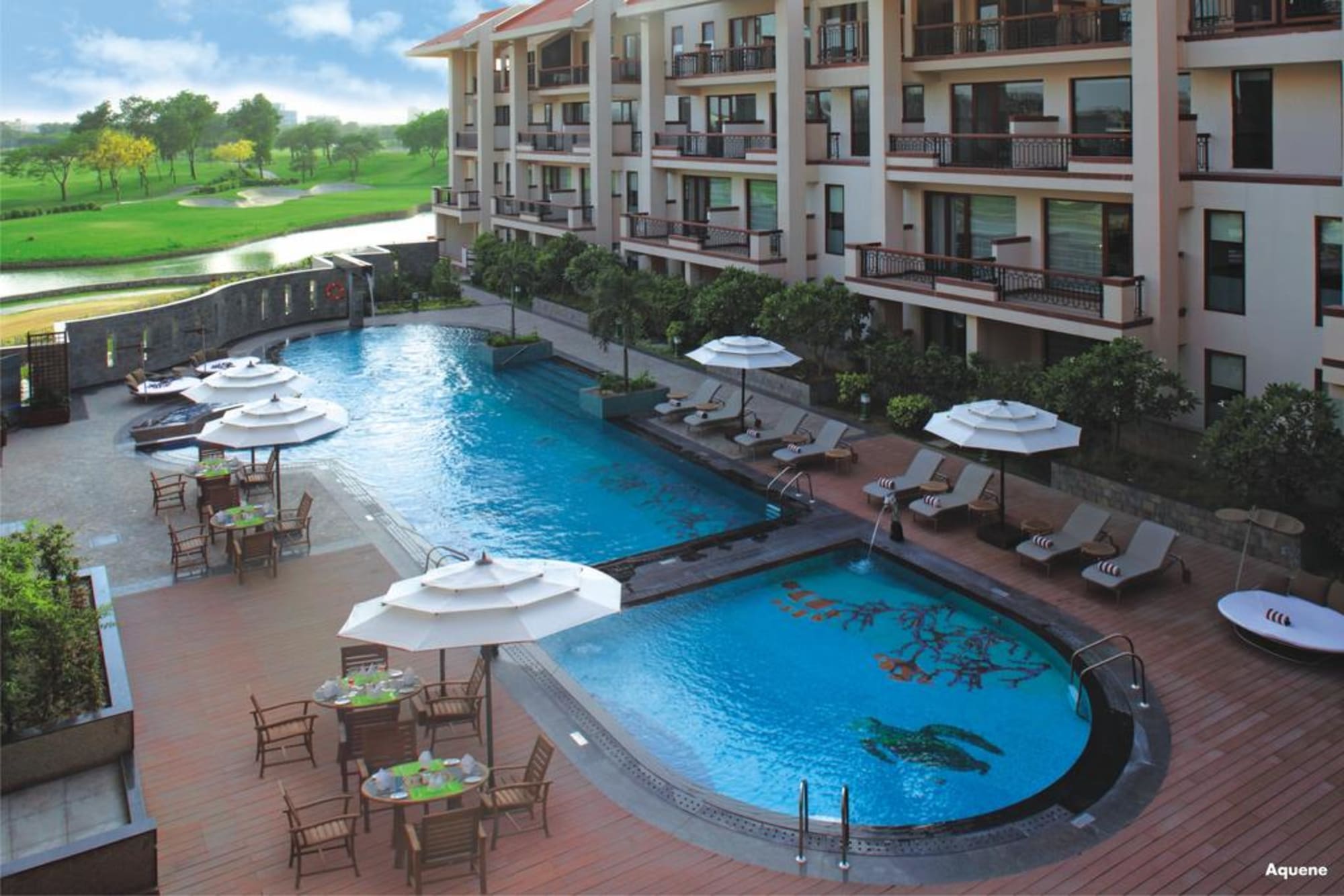 This magnificent estate offers contemporary decorated rooms with all the facilities to make your stay more comfortable with a relaxing outdoor pool, warm tub and a relaxing spa system.
What's more, you can dine for those vegetarian delights at their in-house Boomerang restaurant, which serves international cuisine as well as at the Eggspectation café! Plan a weekend getaway close Delhi to this beautiful resort. This resort strategically nestled in the lush greens of Greater Noida attracts every visitor's heart.
9.  The Taj Gateway Resort Damdama Lake
Address: Damdama, Off, Sohna - Gurgaon Road, Gurugram, Haryana 122102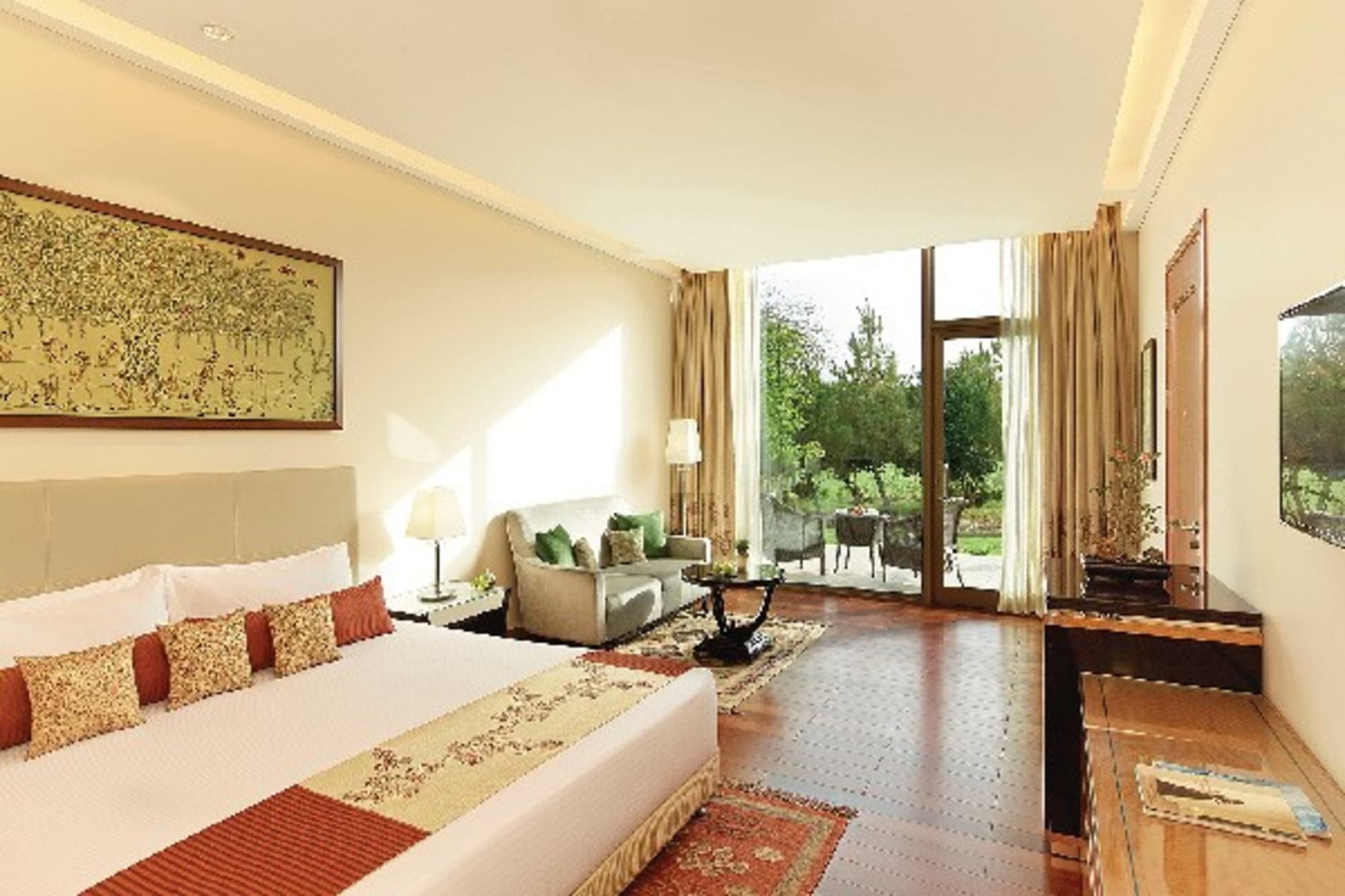 The urban nomads will find their perfect escape in this resort. Nestled in the Aravalli hills, near Damdama Lake, this resort is the best place to unplug from the city chaos and soak in the chirruping of birds and serene waters. The splendid estate features enormous banquet areas (ballrooms and banquet pitches intended for families and business), a trendy atmosphere and decoration, large swimming pools, a playground for children and seems to be never-ending gardens.  
10. Karma Lakelands
Address :  NH-8, Sector 80, Gurugram, Haryana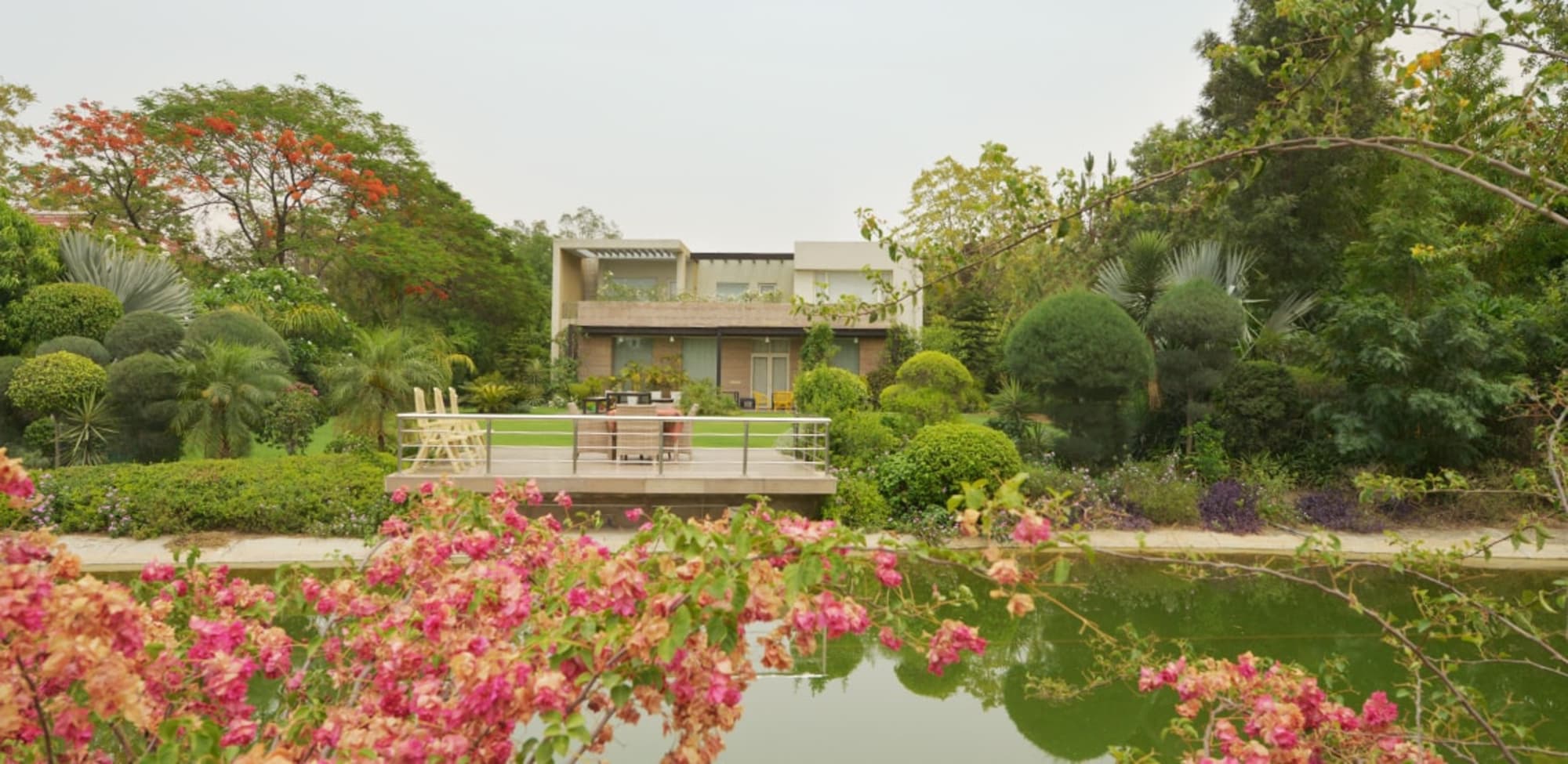 The list will not be complete without mentioning Karma Lakelands, an eco-responsible golf resort with luxury residences in Gurgugram. This fresh retreat in Delhi provides luxury, convenience and peace on a plate of silver amongst the most important resorts in Delhi. This golf resort, with many experience and outstanding hospitality, is the ideal place to spend a fast trip with your loved ones. Add to this the services and the outstanding amenities and leave the premises on your face with a great smile. Reserve a stay here and find out.