Mussoorie: A Guide for all seasons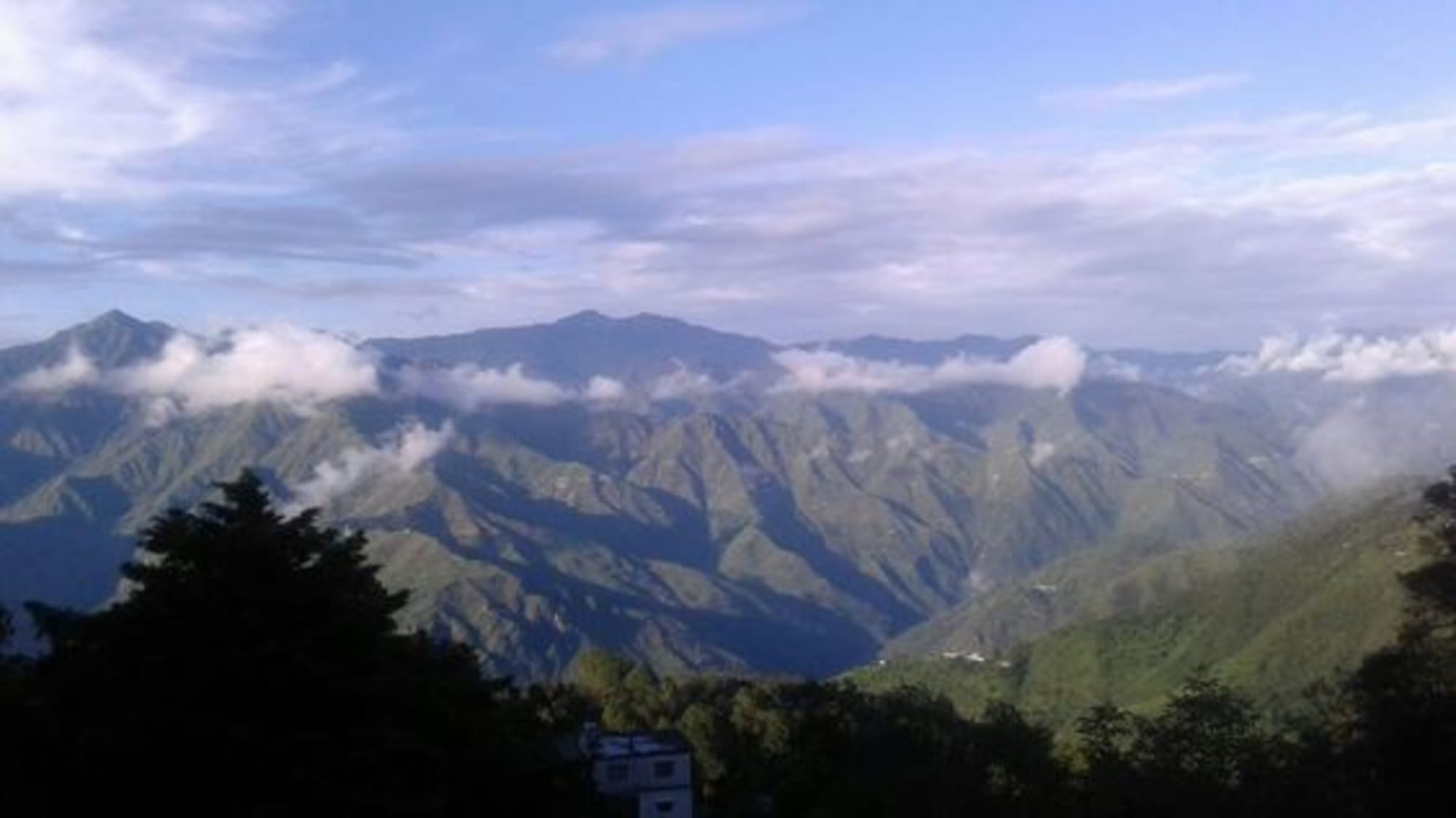 Credits: Saloni
Mussoorie is a place that can offer you something in every season of the year.It is situated at some 34 km from Dehradun in the Garhwal hills, at the height of 6500+ feet above sea level.Dehradun is well connected to the rest of the country by road, rail and airways. But, for reaching Mussoorie there's only road transport available. So,you could both take your own car from Delhi or Dehradun, or a taxi from Dehradun to reach Mussoorie in some 3 hours or so. Or, even better would be a state transport bus available from ISBT Dehradun. It can take you to the queen of hills in just an hour's ride. But that will be some ride you've gone through, as there are quite many twists and turns on the way.
On your way to Mussoorie, different seasons will offer you different views:
In spring, you can see rhododendrons blooming in the valleys. You can even find small kids selling those flowers on the kerbs and you can keep on wondering how they go and plucks those flowers from the trees which seem so inaccessible in the valleys.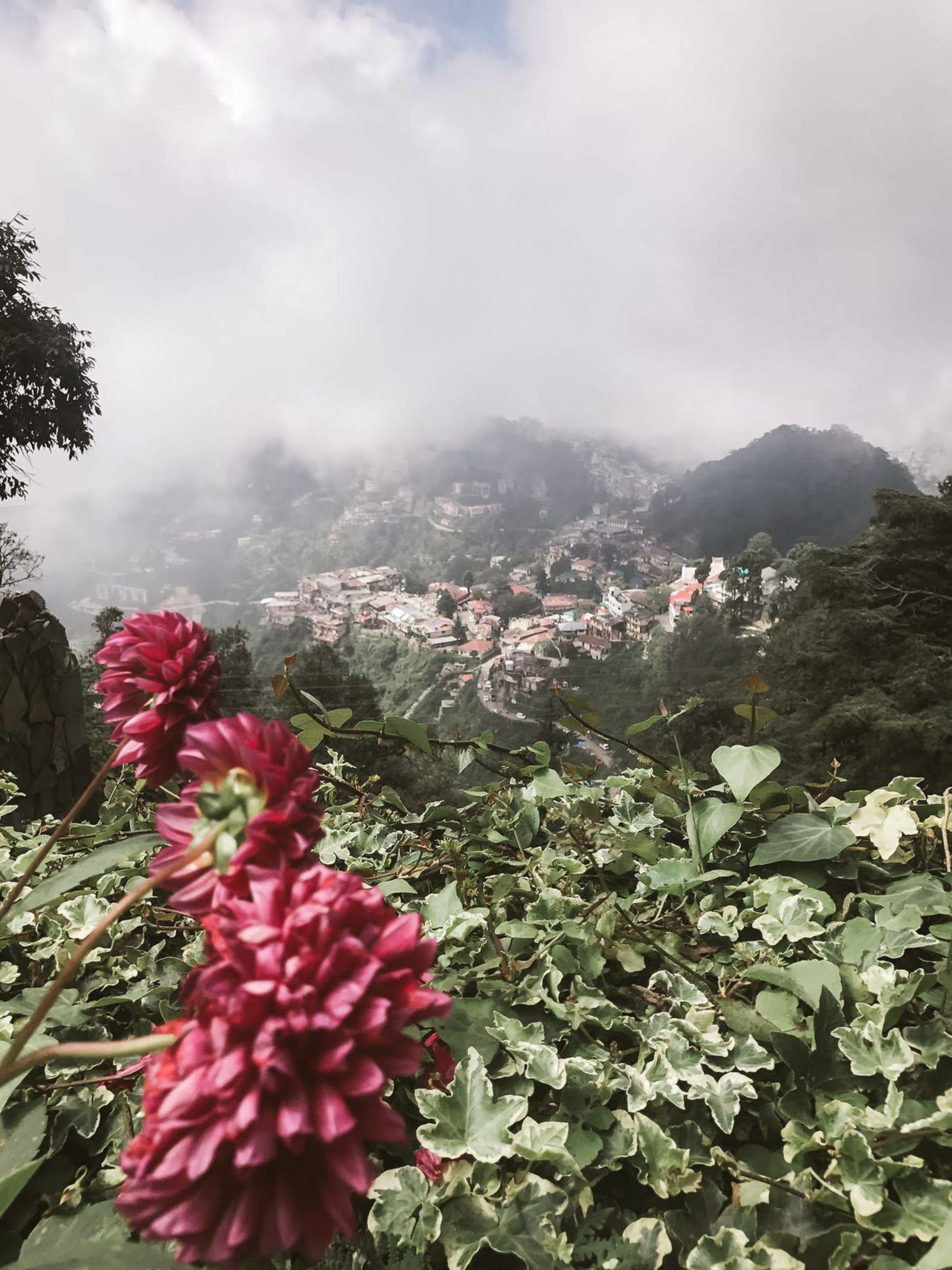 In the summers, which can be very unforgiving even in Dehradun, Mussoorie will give you a lot of respite. But, be prepared to see a lot of crowd coming in from nearby cities for the similar respite.
Winters are the best part of the year to visit Mussoorie. The snow clad valleys and the rays of sun sparkling on the mountain peaks will be a sight to behold.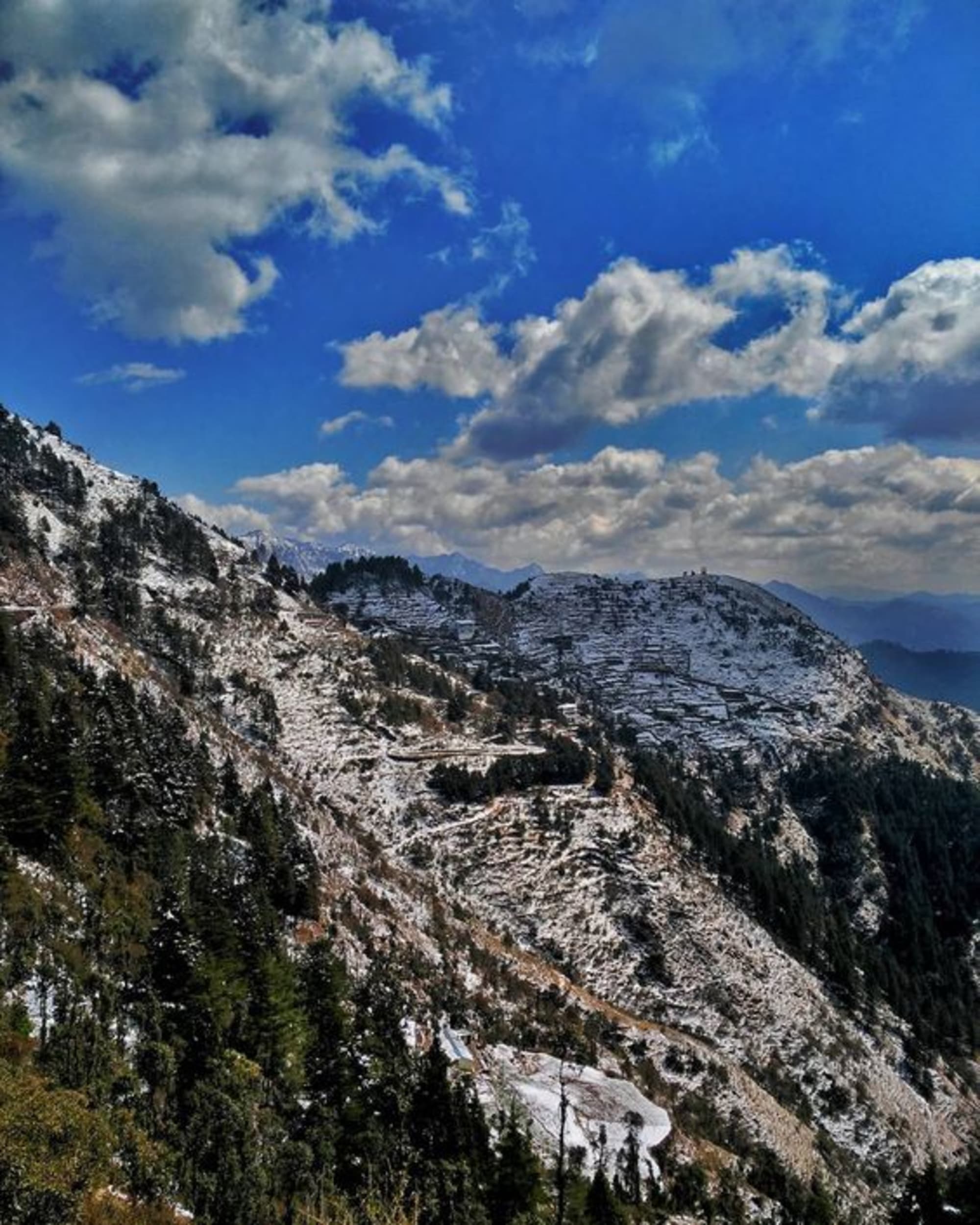 Top places to visit in different seasons:
Spring:
Company Garden: Spring is the best time to visit the Company garden of the colonial times in Mussoorie. It has the best f the flora in its full bloom at this time. You can go for a walk on the trails all around the garden which have beautiful lamp posts to give the evenings a romantic feel.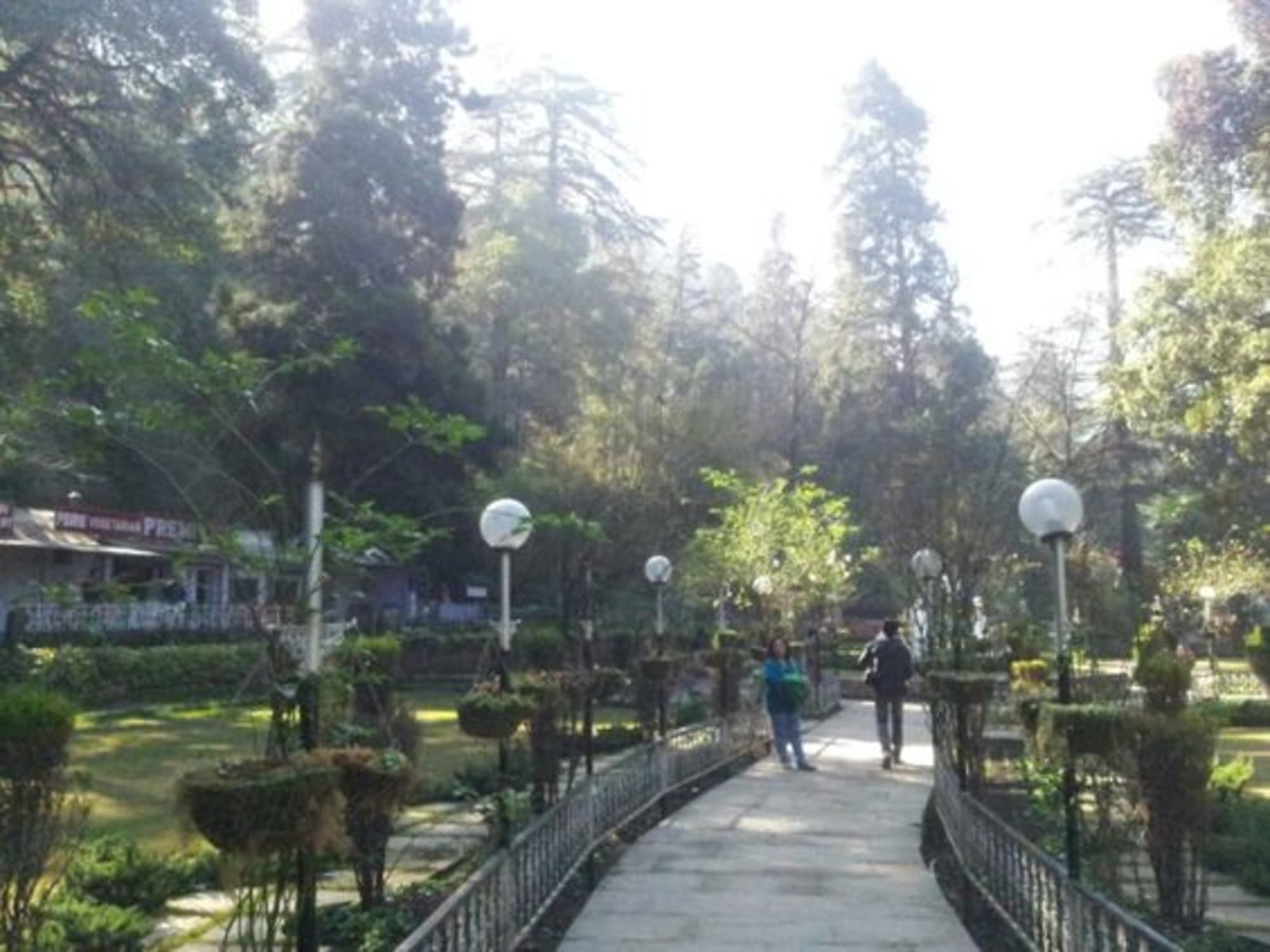 Mall Road: Well, almost all of the hill stations in India which were frequented by the British in the colonial times have a Mall road to make up for the material requirements of the tourists and the locals. So, go for a stroll here at anytime you like. You can feel the Himalayan breeze and eat the corns or Tibetan momos while you'll find some nice shops for buying souvenirs.
Summers
Kempty falls: What could be a better way to wash away the heat of thesummers than spending it at Kempty falls? It is one of the most famous locations in Mussoorie. It is almost 13 km from Mussoorie.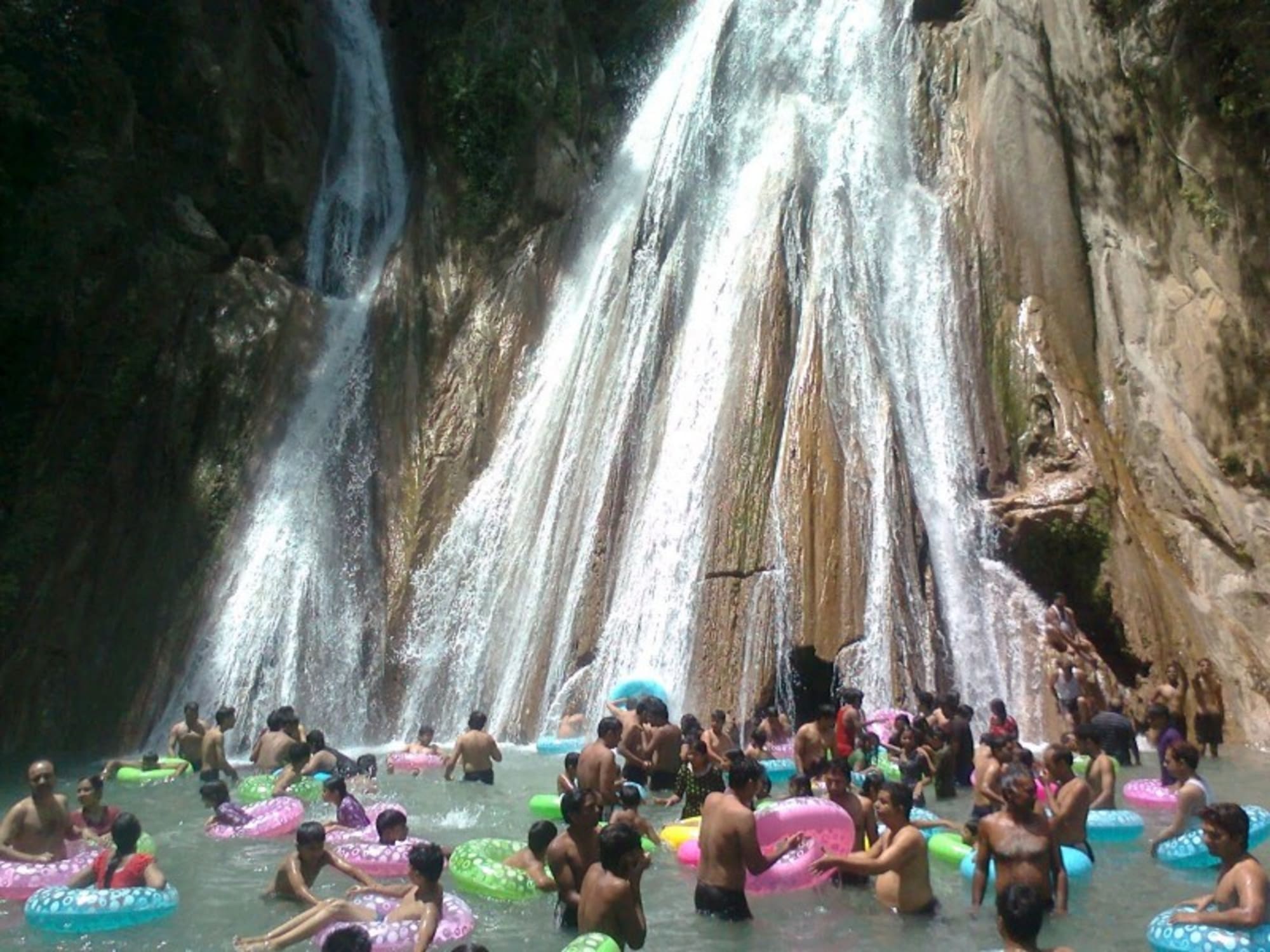 Bhatta falls: Is the line of cars moving towards Kempty too long? Or you don't want to take a splash in natural falls in so many crowds? Then move your car towards Bhatta falls. It is a lesser known and smaller fall than Kempty but gives you the same respite from summers as Kempty falls. Actually, there are so less number of people that you'll get the feeling of having a personal fall for yourself much like the Queens and Princesses in the movies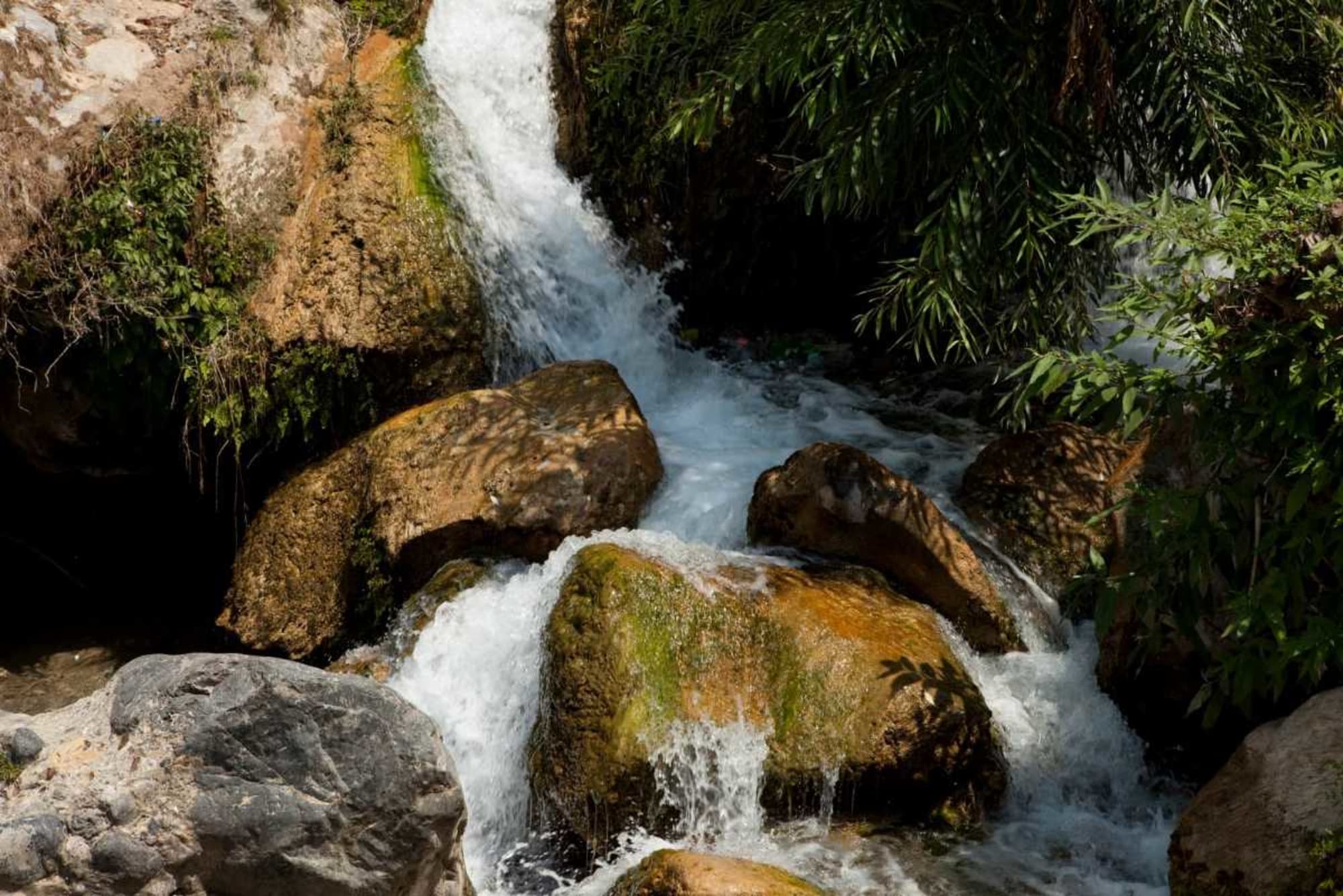 Winter
Lal Tibba: Lal Tibba is a hill top where you can enjoy the snow fall in winters along with some hot tea sold nearby. Build some snow mans or play a snow ball fight with your friends. Make the best of the year's snow falls.
Some quick tips for having a good time in Mussoorie:
Mussoorie doesn't have any public transport except the taxis from the taxi union which have fixed tariffs for all the locations. Although, they can offer you some packages which will cover 2-3 locations on the same day at some discounted rates.
There is only one union and no other taxis are allowed to drive here. They have their offices at only two locations, one near Picture palace and another one at Library. You need to go early for booking taxis here as it can get quite crowded in the peak seasons.
Hope this encourages you to go to Mussoorie and experience the best of all seasons that Mussoorie has to offer. Have a great time.