Advisories: Travel and visa restrictions related to COVID-19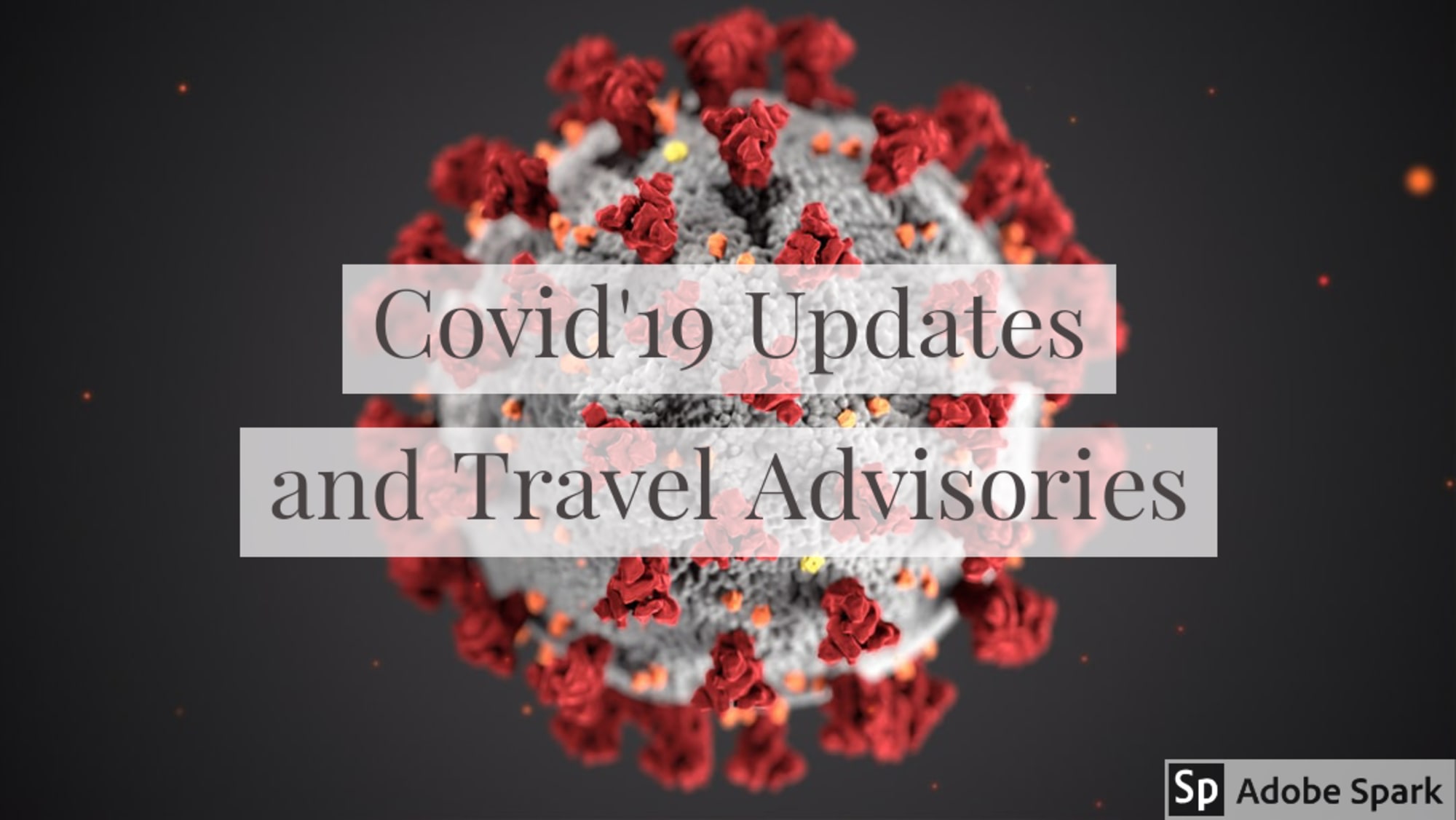 India
The total number of coronavirus positive cases in India rose to 1071 (including 942 active cases, 99 cured/discharged cases and 29 deaths), according to the latest update from the ministry of health and family welfare. Extraordinary times require extraordinary solutions, PM Modi said during a video conference on Monday with 130 heads of Indian missions abroad, referring to India's 21-day nationwide lockdown to fight coronavirus as the world's largest quarantine measure.
Government of India is taking all necessary steps to ensure that we are prepared well to face the challenge and threat posed by the growing pandemic of COVID 19
The United State of America
Roughly 18,000 cases and 400 deaths were reported in the United States on 28th March, with several locations reporting high numbers today. The nation's total is 121,117, according to the Johns Hopkins online dashboard. New York so far today has reported 6,056 more cases and 122 more deaths, raising its respective totals to 52,318 and 728. Of the state's total, 29,766 were reported in New York City.
China
China has not reported any local coronavirus cases for the third consecutive day but the country is facing a sharp increase of COVID-19 cases from abroad, a health official said on Saturday. Seven more fatalities reported from the virus' epicentre of Hubei province, taking the death toll in the country to 3,255, China's National Health Commission (NHC) said on Saturday.
Italy
Australia
To reduce community transmission of COVID-19 from Australians returning from overseas, new quarantine measures will be coming into effect.
The National Cabinet has directed that as soon as possible, and no later than 11.59pm (AEDST) on 28 March, 2020, all travellers entering Australia will be required to undertake their mandatory 14 day self-isolation at designated facilities.
These facilities will be determined by each state and territory and may be hotels.
New Zealand
The country reported 50 cases, including three more "probable" ones, of the deadly infection known as COVID-19, today taking the toll to 205 confirmed cases, daily New Zealand Herald reported.
Referring to lockdown from mid-night, the Prime Minister said that New Zealand police will be out and about from Thursday and may ask people who are on the street where they are going and why.