Rishikesh — The land of adventure and adhyaatm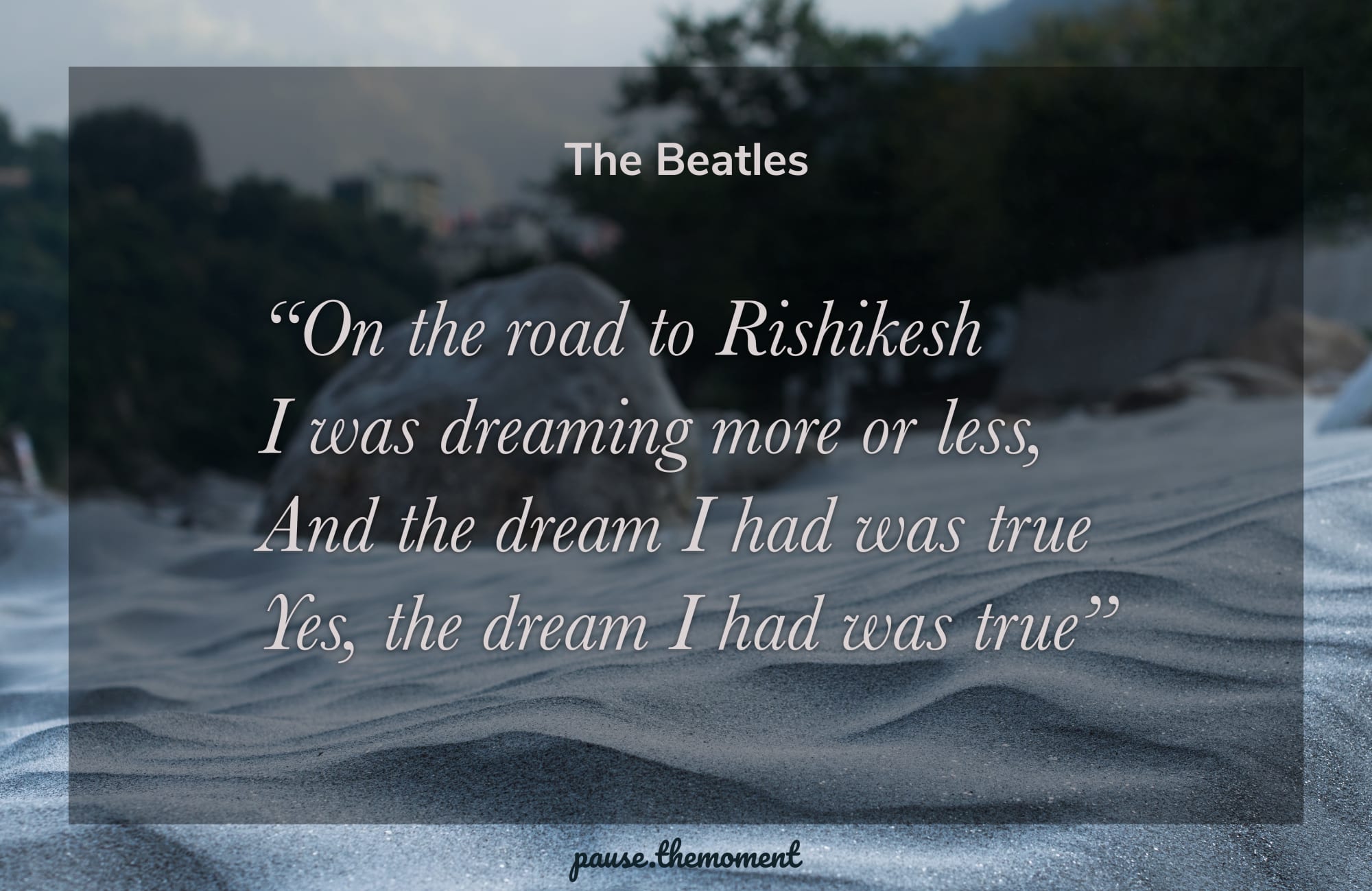 Weekends are meant for stretching out and staying in bed all along. But then, weekends are also the only time to break free from the shackles of monotony. With similar ideas, we hopped on a bus bound to Rishikesh, from ISBT Kashmere Gate, New Delhi after wasting almost entire Saturday doing nothing at all. Though not a sleeper, neither an AC bus, the journey didn't hurt. The roads were really well maintained for the major part of the journey. And nevertheless, the adrenaline rush in anticipation of rafting made sure that patchy roads wouldn't hurt either. Almost 7 hours later, cold mountain breeze welcomed us to the foothill of Himalayas.

It was still dark, and we'd decided not to take up any lodge/hostel/hotel, so we walked down to Triveni Ghat. We were welcomed by the mighty Ganges washing up the banks as we sat on the stairs where the famous Ganga Aarti is performed every evening. Soon, the first rays of the sun gazed over the horizon, giving a golden hue to the mountains. A totally mythical, breath-taking view. Everything on the land felt so pious and full of energy that we never even once felt the need to rest. Though using a restroom was unavoidable 😜 (don't worry, you would not face any issues finding one).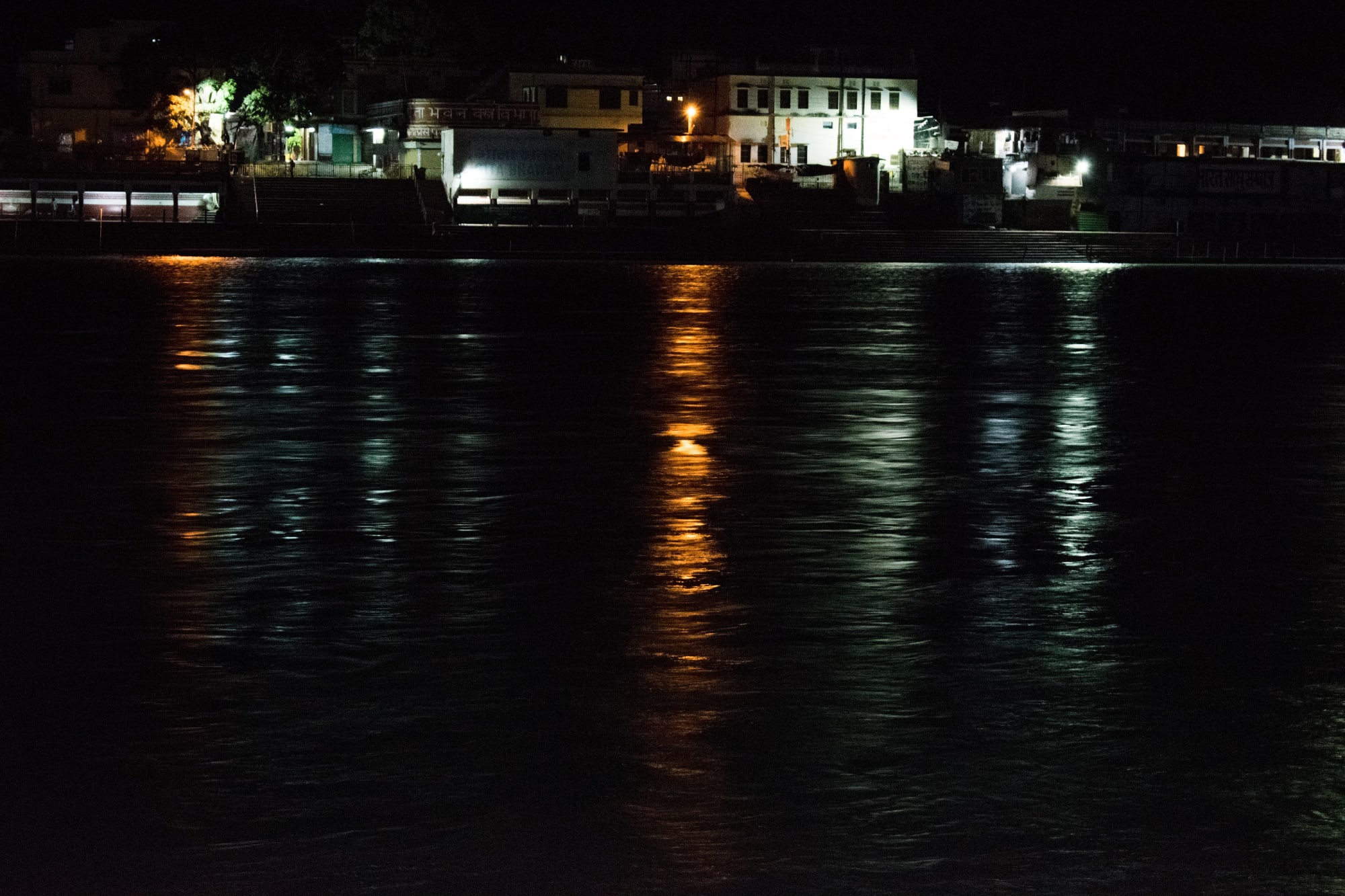 As hunger pangs hit our stomach, we headed to a nearby thela to have tea and biscuits. Then we headed to the nearby temples (Rishikesh is full of temples, covering all of which isn't possible in a day). These temples have been the root of Hinduism and Indian spirituality for a long time now.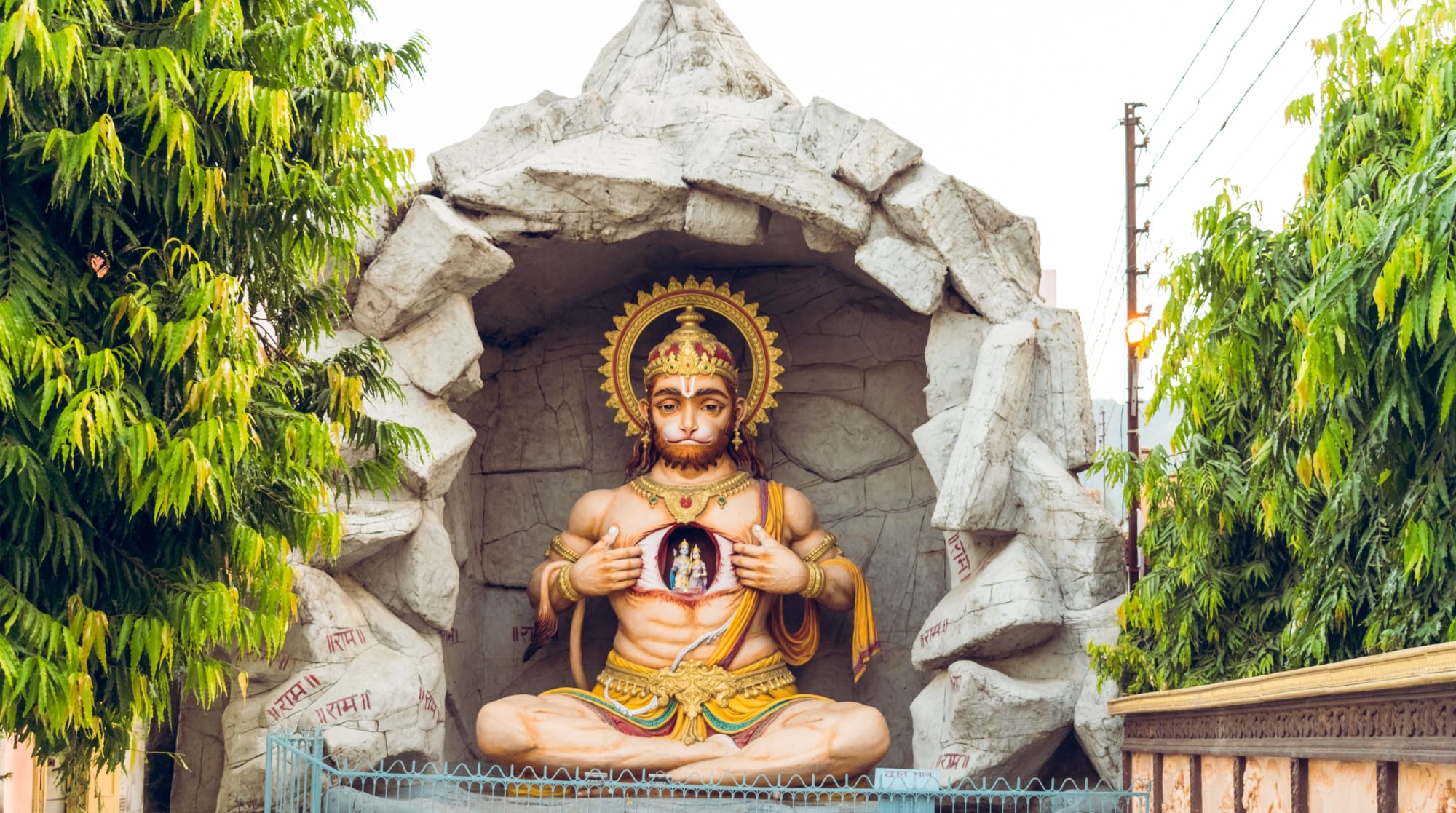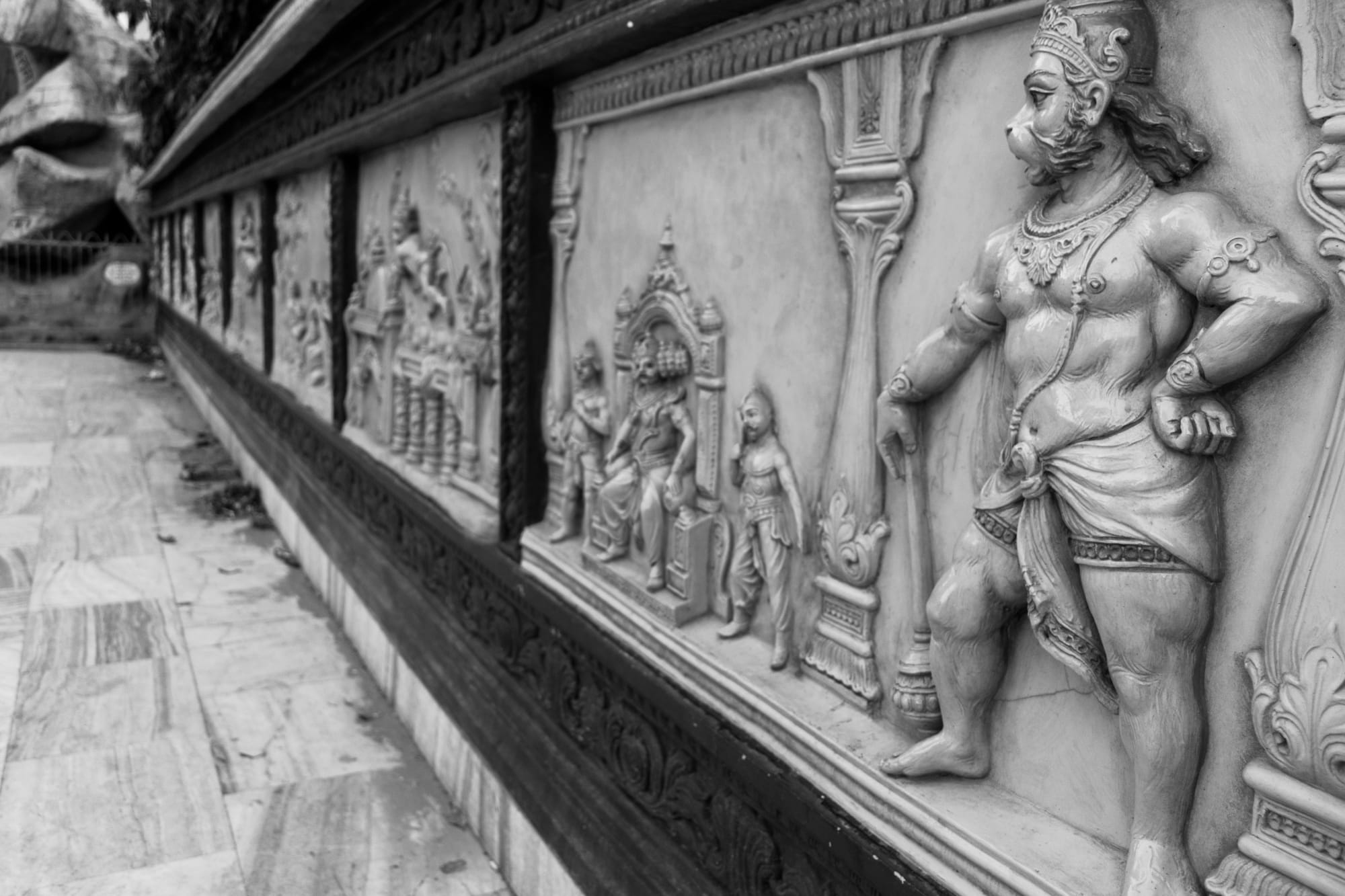 Though there are almost infinite yoga, meditation and spiritual centres, we had to skip them due to the lack of time. We then headed over to Little Buddha Cafe for breakfast. Its a nice comfortable treetop cafe overlooking the riverside. As nice as the pizza and coffee were, the place is yet over-crowded and a little overrated. Then we headed out on the roads, exploring the place on foot. Locals told us to start rafting after 1:00 pm. So we had over 2 hours before that and the entire foothill to cover on foot. We walked all over the place, hopping between temples, Beatles Ashram, Honey Hut cafe, Ram Jhoola, Lakshman Jhoola and a few other cafes that have faded in the memory lanes. We also talked to hermits and brahmins who were devoted to serving the temples and devotees who visited them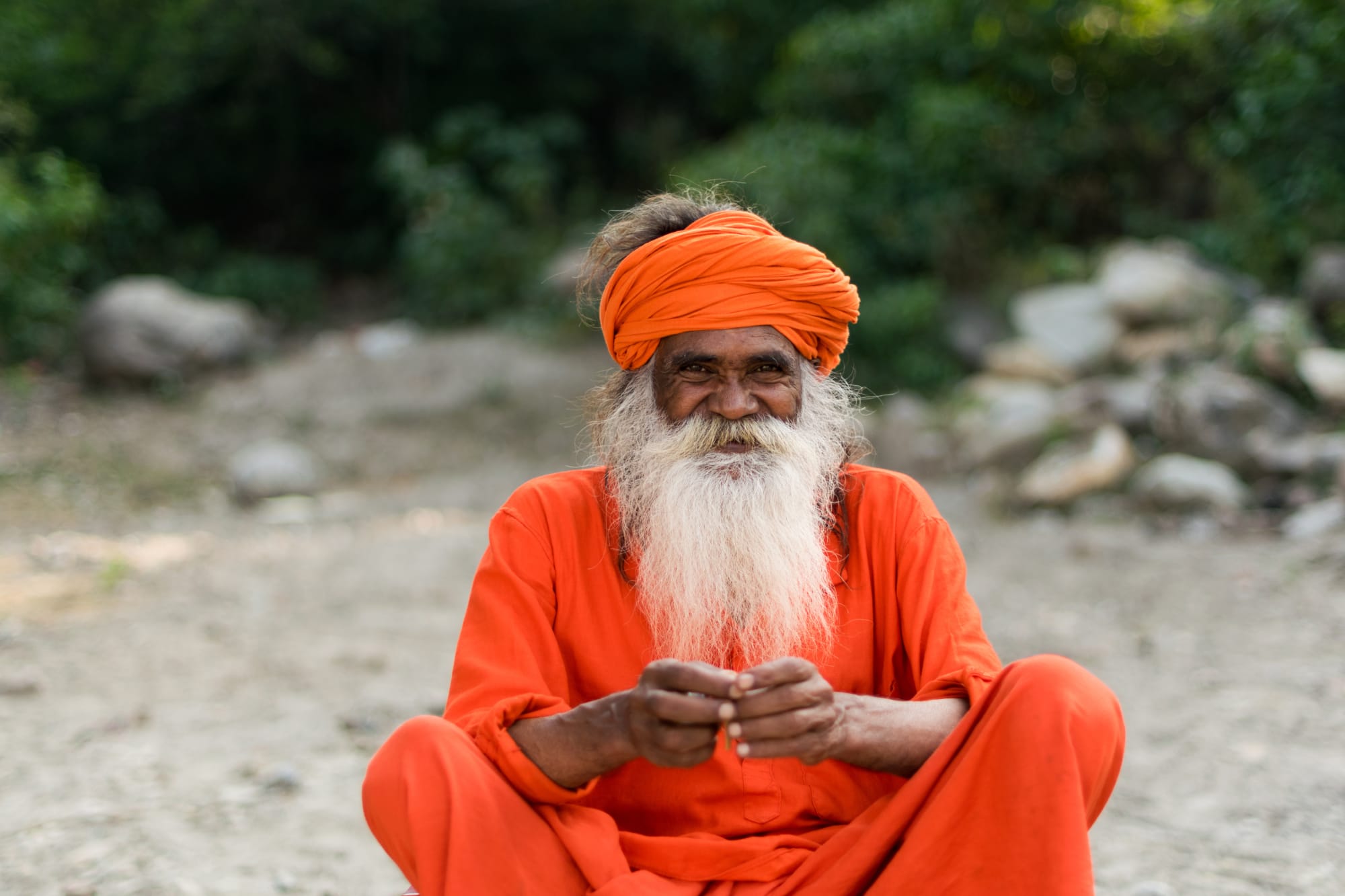 "Aapke janm se pehle se hain hum yahan beta… 1981… Bohot achha lagta hai, isliye yahin reh gaye… Apne guruji ki seva karte hain, jitna milta hai, utna bohot hai khush rehne ke liye…"
Translation: "I have been living here from before your birth — 1981. I liked the place a lot, so never returned back. I serve my spiritual teacher; whatever I get is enough to keep me happy."
The experience of a lifetime: River Rafting
As much as we say that we're adrenaline junkies, the thought of battling the raging waves always seemed very tough. Though none did deter us from the adventure. We were paired up with 5 members of a family hailing from Mumbai, who were absolutely fun to be with. We rode a jeep to Shivpuri from where the 16kms rafting begins. Other options are 26kms and 36kms, saved for a later day. After 15 minutes of instructions on rowing the boat and safety procedures, we put our life jackets and helmets on.
With Grade III and Grade IV rapids, and water splashing all around us, we cruised in the river. Shouting and jeering all along, the rafting experience was once in a lifetime experience for us. Especially when caught in the middle of a rapid, the boat being tossed over and under the waves or water, and us chanting in unison, "Dum laga ke… haisha", propelling our boat (or just trying to do so) in the river harder than we could, surrendering to the power of nature seemed pure bliss, at its best. While at it, we didn't forget jumping off the boat and taking a swim in the ice-cold water of the Ganges and enjoying hot vegetable Maggi mid-way our rafting journey.
Totally exhausted, we landed up in the most famous Chotiwala, near Ram Jhoola. We ordered a thali, and our request for some extra raita was obliged without any extra charge 🙂
It was time for the evening aarti at Triveni Ghat. I must say, attending the evening aarti in Rishikesh will leave you spiritually uplifted and mesmerized. It is like a ritual. You will find many priests offering aarti to the holy Ganges. We sat there for some time listening to the chants and lost in the beauty of the town.
The night had started to become cold and we sat on a bench wrapped up with a steaming cup of ginger and cardamom tea. Then we went back to the bus stop and boarded our bus to Delhi. It was a long and tiring day.
We were in love with Rishikesh, not love at first sight but love that has grown and multiplied in the course of time. Thanks Rishikesh for all the memories!