Uncharted territories: Parvati Valley, Kalga, Kheerganga Trek
If you have never wandered in the woods, calculating your next direction based on your intuition and all you learnt from Bear Grylls' Man vs Wild, Kheerganga trek is the first step that you need to take and trip over to the other side of existence. Branded as a virgin travel destination, it enjoys a huge fan-following and attention from the youngsters who love the thrill of unexplored territory, splendid glaciers and the reputation of hashish abundantly available here.
Reaching Parvati Valley
With one of the best public transport connectivity in the state, reaching Parvati valley is very easy and comfortable. We took a comfortable semi-sleeper from Kashmere Gate ISBT. Try to keep some quick bites ready for dinner and an early morning breakfast as the stoppages of these buses can sometimes surprise you (Like our bus stopped at a very costly place, which could have easily thrown our budget trip overboard). After a night drowned in music and a brief break at Motel Golden Saras, we reached Bhuntar early morning to this view -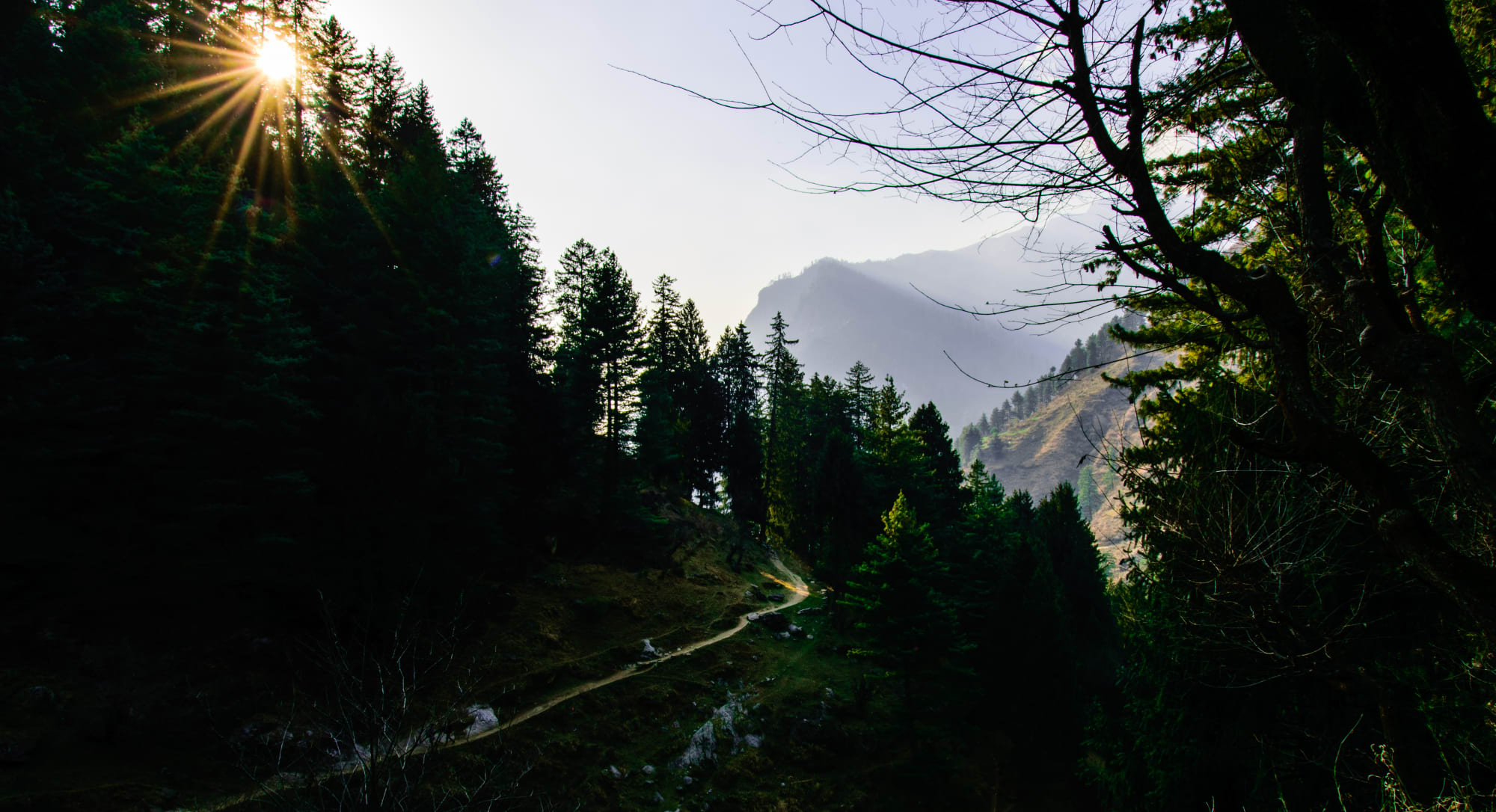 We sipped a cup of tea while sun rose above the horizon and lit the whole valley into one of the most magnificent views we'd have seen in our lives. Half an hour later, we took a local bus to drop us till Kasol — a ride of about 30 minutes. These buses run almost every 30–45 minutes throughout the valley and are a really good option to cover ground in budget.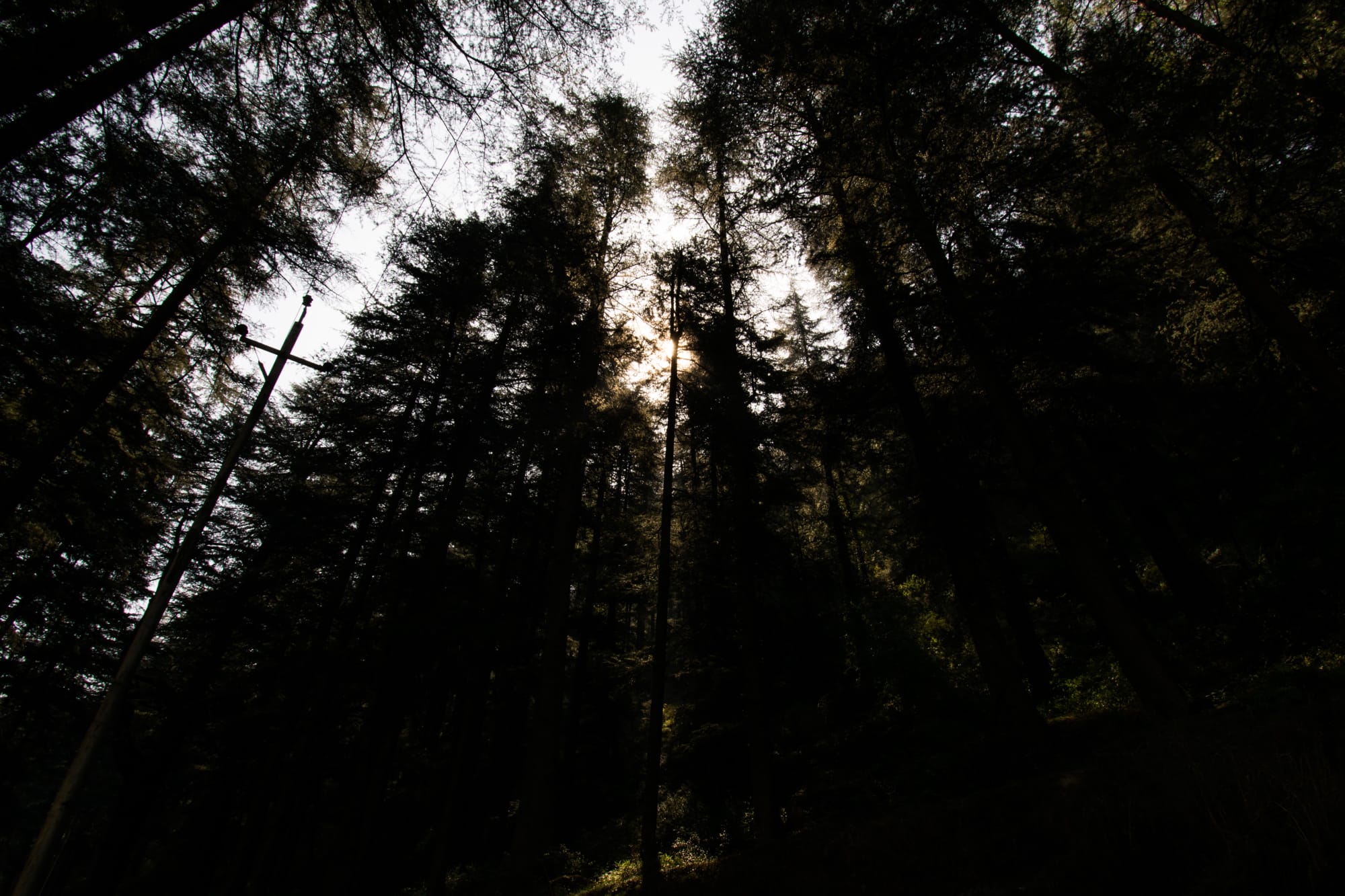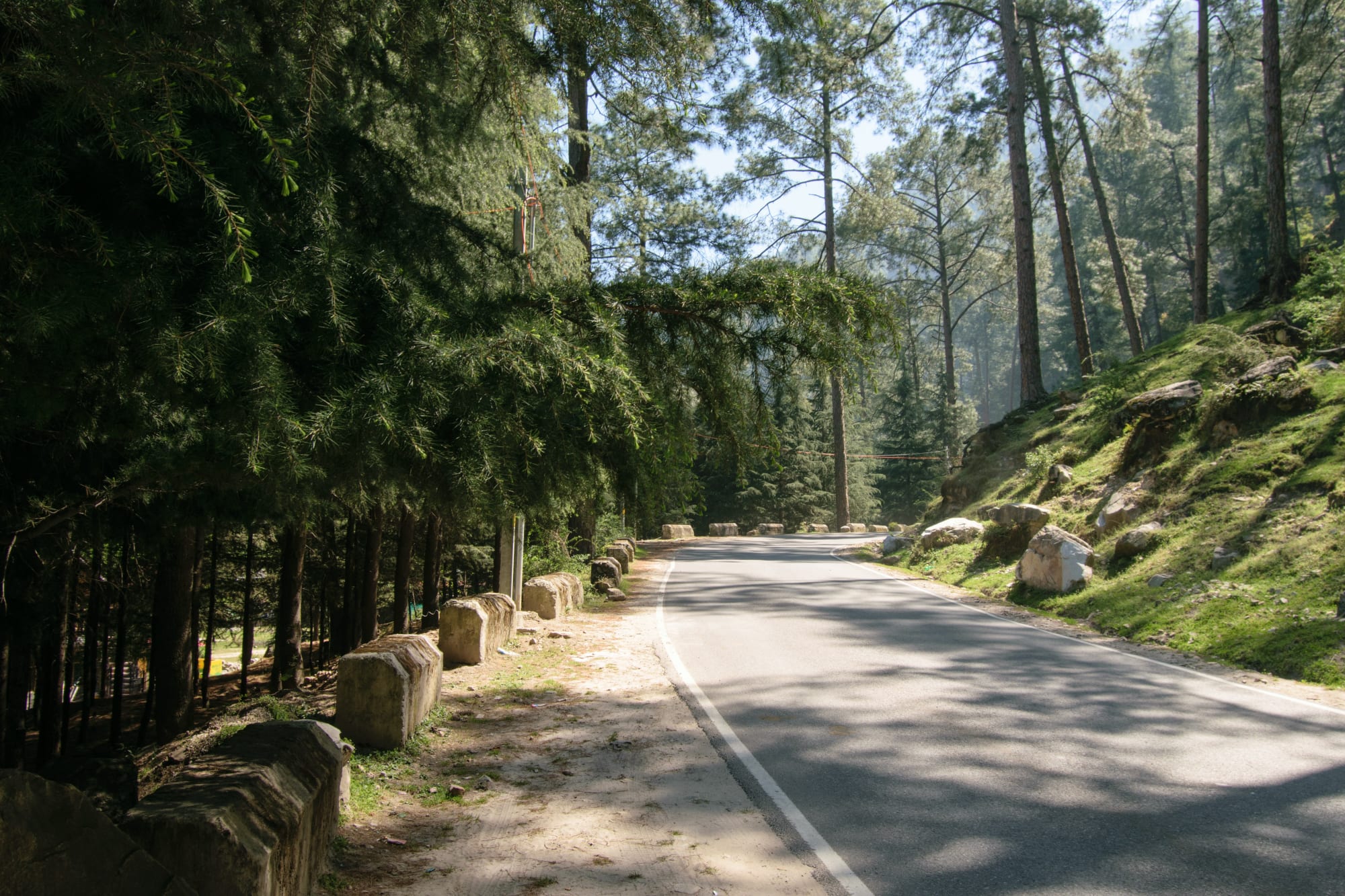 (Mis)Adventure Begins
We ditched the bus after some time, and started walking towards Kasol. Not only because the scenic beauty was irresistible, but the 15-hours journey of buses had become a little too overwhelming to our comfort. It was too late when the realization sunk in that a 10km hike at that time wasn't the best idea. With our legs about to abandon carrying us any further, we reached Kasol finally. There was a trippy vibe in all the cafes, serving Israeli cuisine and snacks. We also savoured the sought-after momos from Shambhu's Momo stall. After restocking snacks and water, we hopped on the next bus. Our next stop was Manikaran, a small town located in Parvati valley. It is famous for Manikaran Sahib Gurudwara and hot spring. There are many small temples in the town as well. After spending some time at the Gurudwara, we booked a cab to Barsheni.
In Barsheni, the cab stopped at a point beyond which there was no road. At this point, you'd get the most aptly named shop, "Last Wine Shop" just before you bring out the adventurer inside you. We started our trek from Barsheni Dam to Kalga village where we had booked our home-stay. Kalga is a hamlet, clean , undisturbed and not touristy unlike other villages in Parvati valley.
We stayed at Lost & Found Galactic Friends' for just Rs. 679 per night. It's a really amazing place with best folks to host you. It is surrounded by snow covered peaks. And the beautiful music Ani and Punit play, it just adds to the magic and beauty of the place. The home made food was also very tasty. Given the efforts taken to bring all the necessities to the place, all the prices they ask you are justified.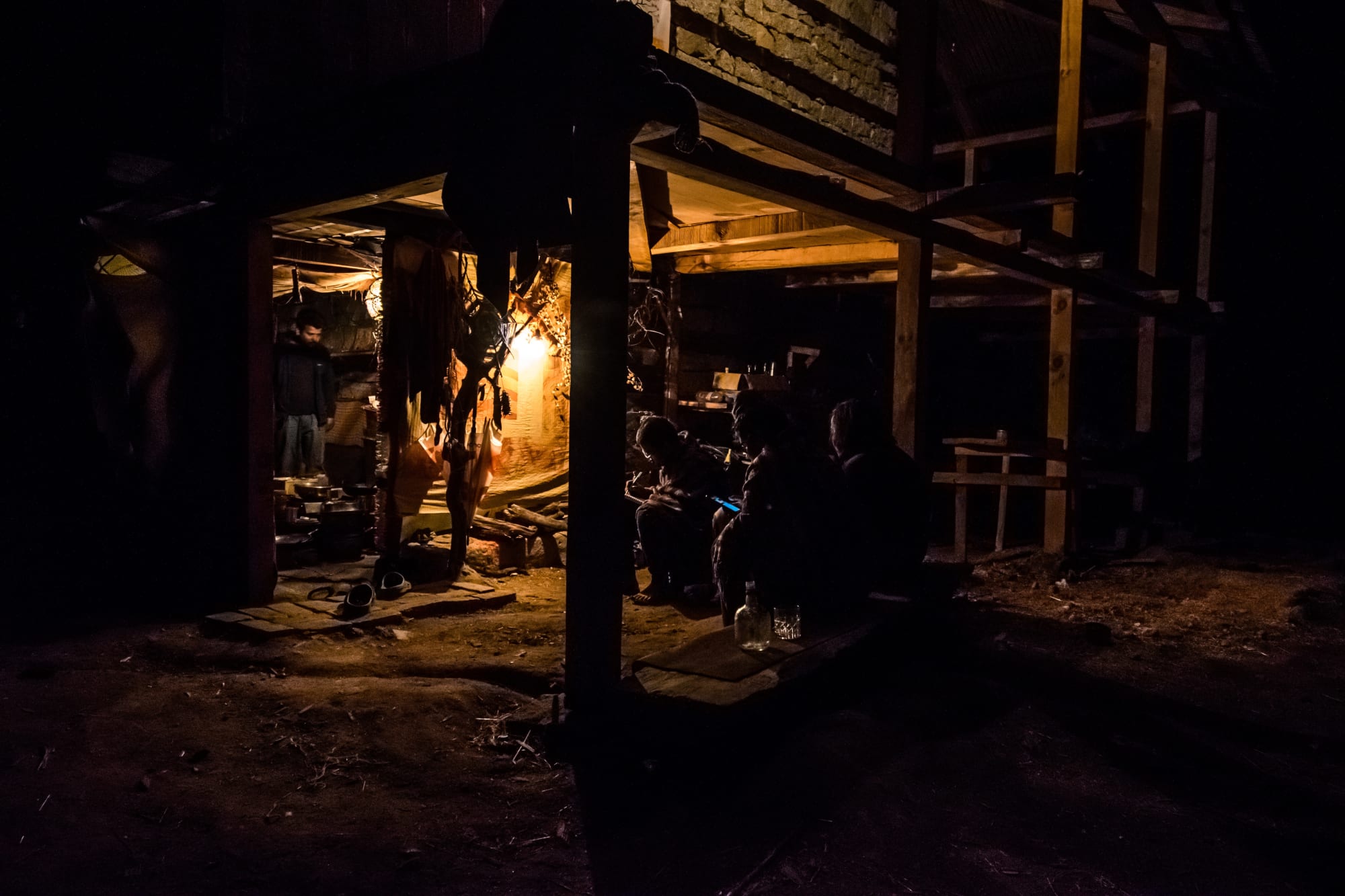 We woke up relaxed next morning to a very rural India feel. After letting the feeling soak into us and having very light breakfast, we were all set for our Kheerganga trek. The trek was indeed mesmerizing and there were so many pristine waterfalls and eternal viewpoints on the way that you do not feel tired at all. The first few kilometers of the trek are very easy and our trail went through lush farms, small hills and villages along the Parvati River. It is only after we crossed the first dhaba that the trek began to seem challenging but our enthusiasm helped us go on.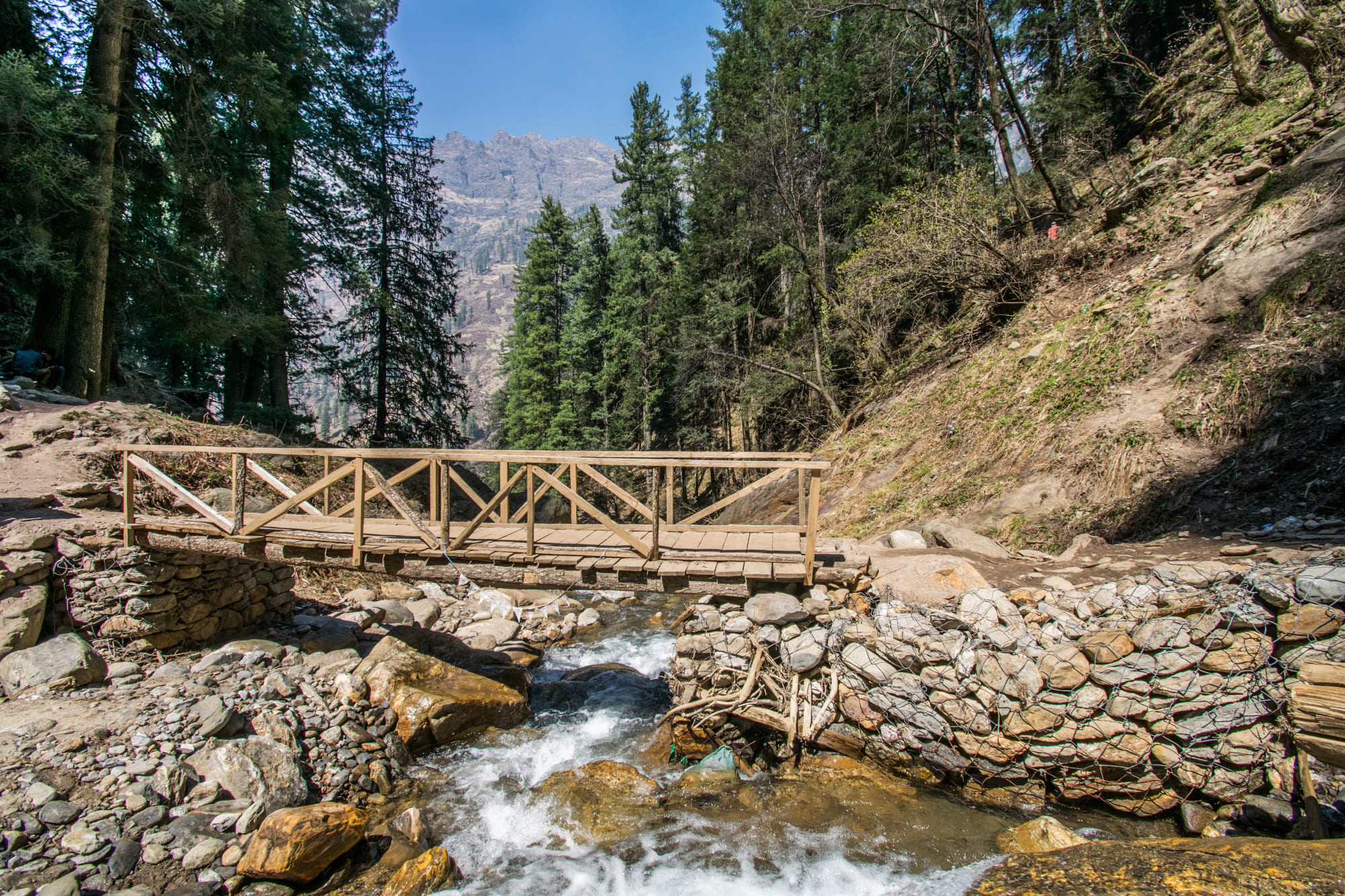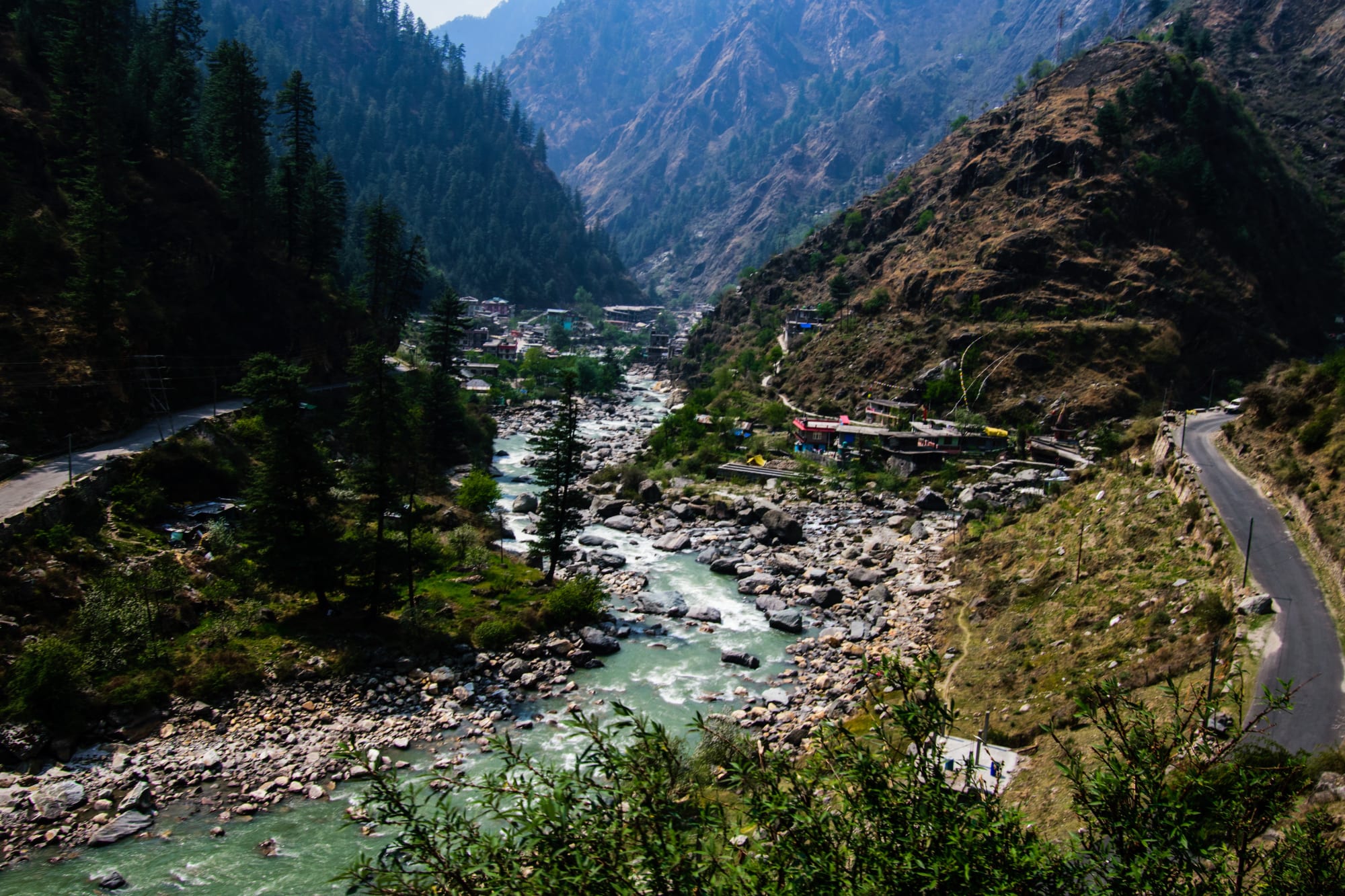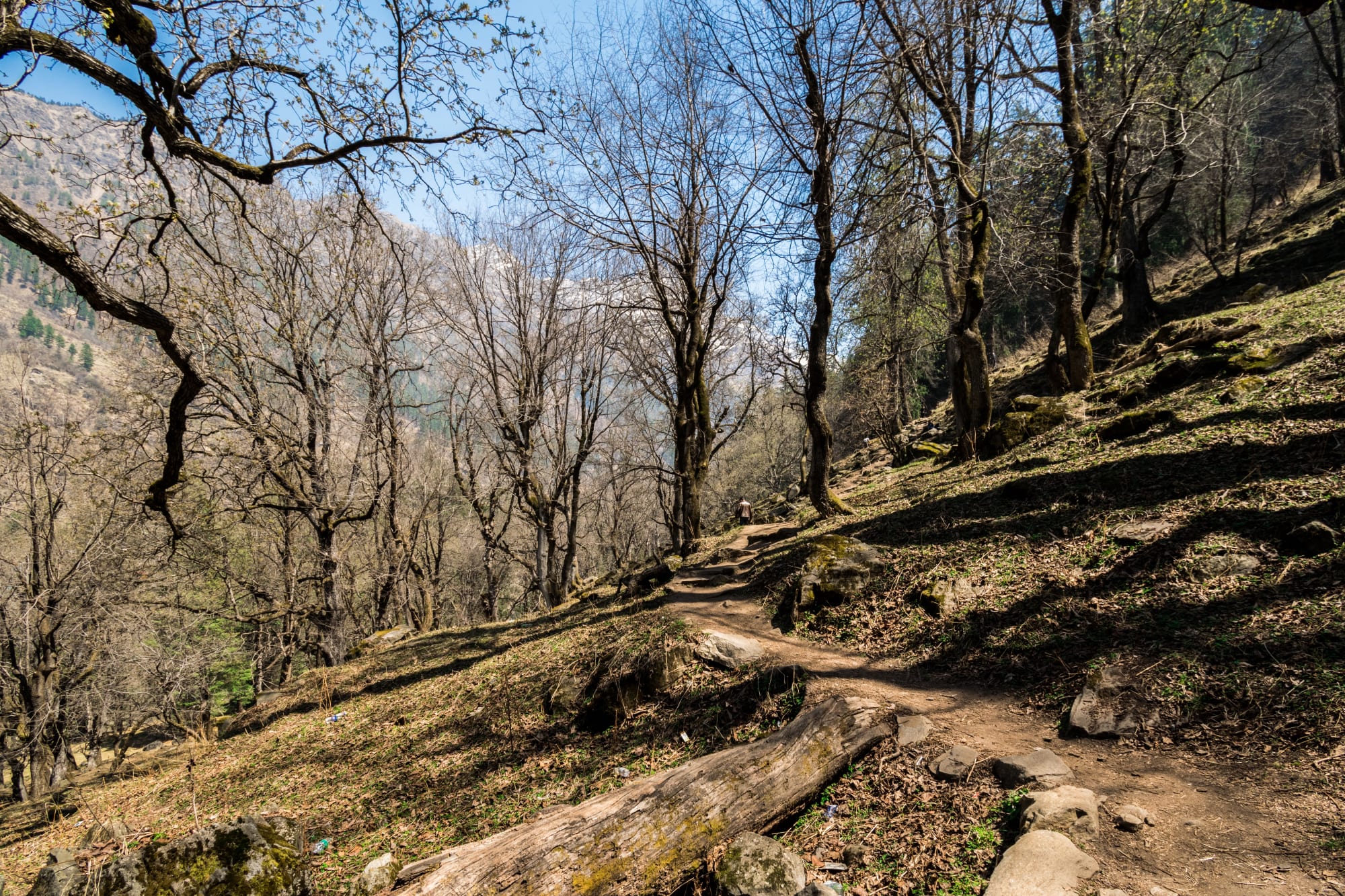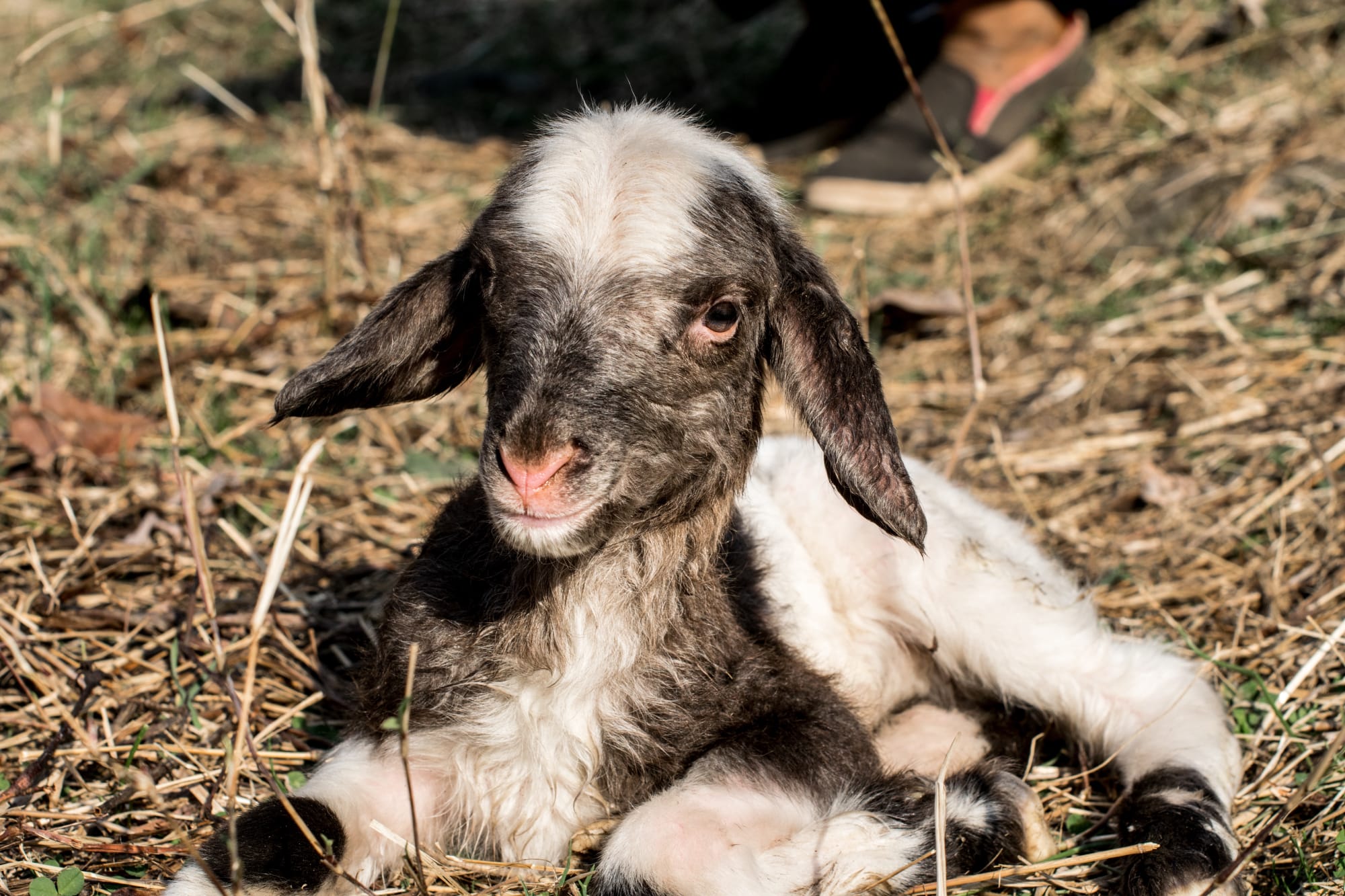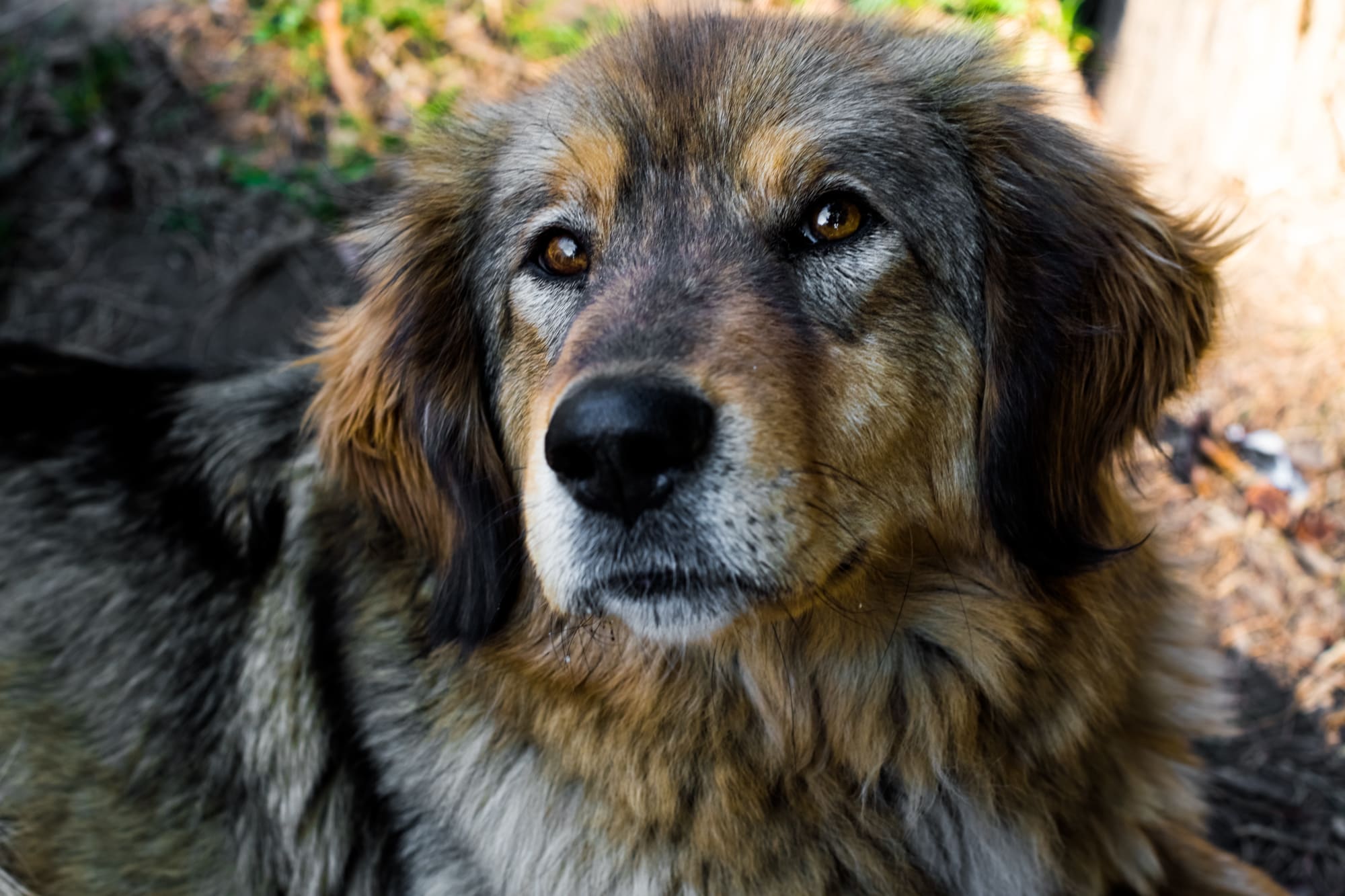 We stopped at Waterfall cafe for a short break, the parathas had typical pahari taste and felt even more delicious as we savored it beside a beautiful waterfall. The cool breeze felt relaxing and we were told that the path becomes steeper after the waterfall cafe. Also, for the lack of information, we were carrying a bit less cash than would have been needed to book tent on top. So, we chucked the idea of trekking further & instead head back to our favorite place, Kalga. We trekked back and took rest in the same homestay, playing with their 5 dogs and a grumpy cat. While the climb up took between 4–5 hours, the way back was only 2.5 hours.
Early morning next day, we trekked down to Barsheni, had breakfast in a local café, then took a bus to Bhuntar capturing the beautiful valley on the way. After 2 hrs, we were back at Bhuntar. There we found a famous café called Omniz's. They serve mouth watering Italian and Chinese dishes. And with that our four day trip came to an end.
Our Takeaway
We left Kalga with a heavy heart. In future if we had to escape from the maddening city life for few months, you will definitely find us living in solitude at Kalga. It is a perfect place for anyone looking for unspoiled rural life, mountains, sunshine and time for themselves.
Ensure that you carry atleast around 5–6k in cash as withdrawing from ATM will not be possible after Kasol in all probabilities and not every place will have PayTM as a payment option.