Bhopal: City of Lakes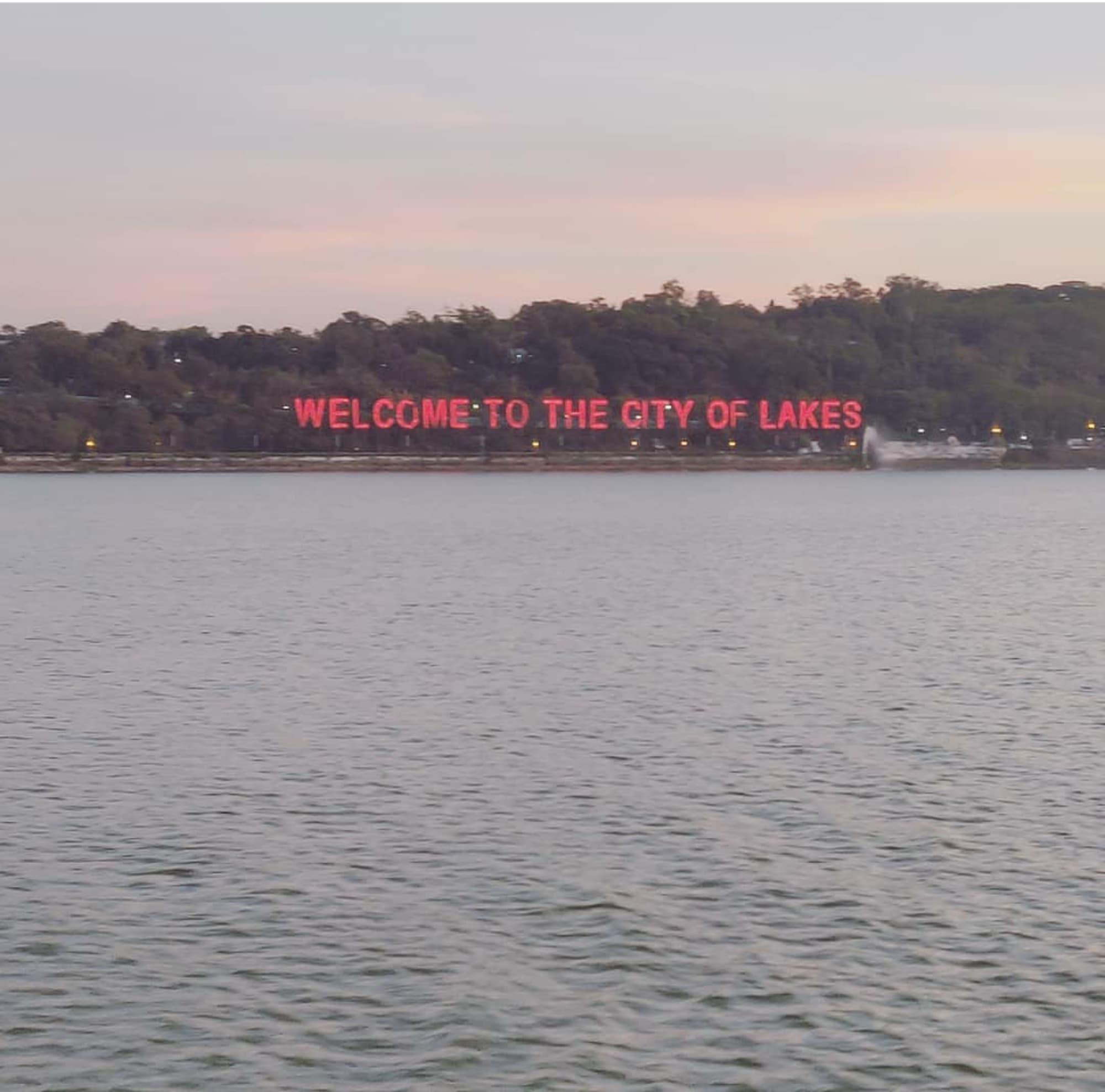 Credits: Saloni
Bhopal, the capital of "Hindustan ka Dil", Madhya Pradesh, is built on the 11th century city of Bhojpal, where the Parmara King Bhoj used to rule. He is the one known to have constructed the dam('pal') to form the lakes of Bhojpal. This is how Bhopal came to be known as the "City of Lakes". This city has a lot to offer from good education to a great living standards to its residents. And, it doesn't disappoint its tourists too. It has a variety of places to visit, places to treat your taste buds.
Here are a few suggestions from our side:
Upper Lake & Lower Lake:
When you are in Bhopal, you can't go without visiting its lakes. The most famous of them is Upper Lake, also known as 'Bhojtal'. This lake holds the status of being the oldest man-made lake of India. Nearby the 'Upper Lake' is the 'Chhota Talaab' or the 'Lower Lake' and both, the upper and lower lakes constitute the 'Bhoj Wetlands'. Flanked with picturesque beauty of majestic hills and lush forests, one can enjoy a relaxing time here indulging in various recreational activities such as boating, canoeing and kayaking. The beautiful 'Kamla Park' adjoining the lakes is a favourite haunt for locals to spend lovely evenings, soaking themselves in the tranquil settings of the place.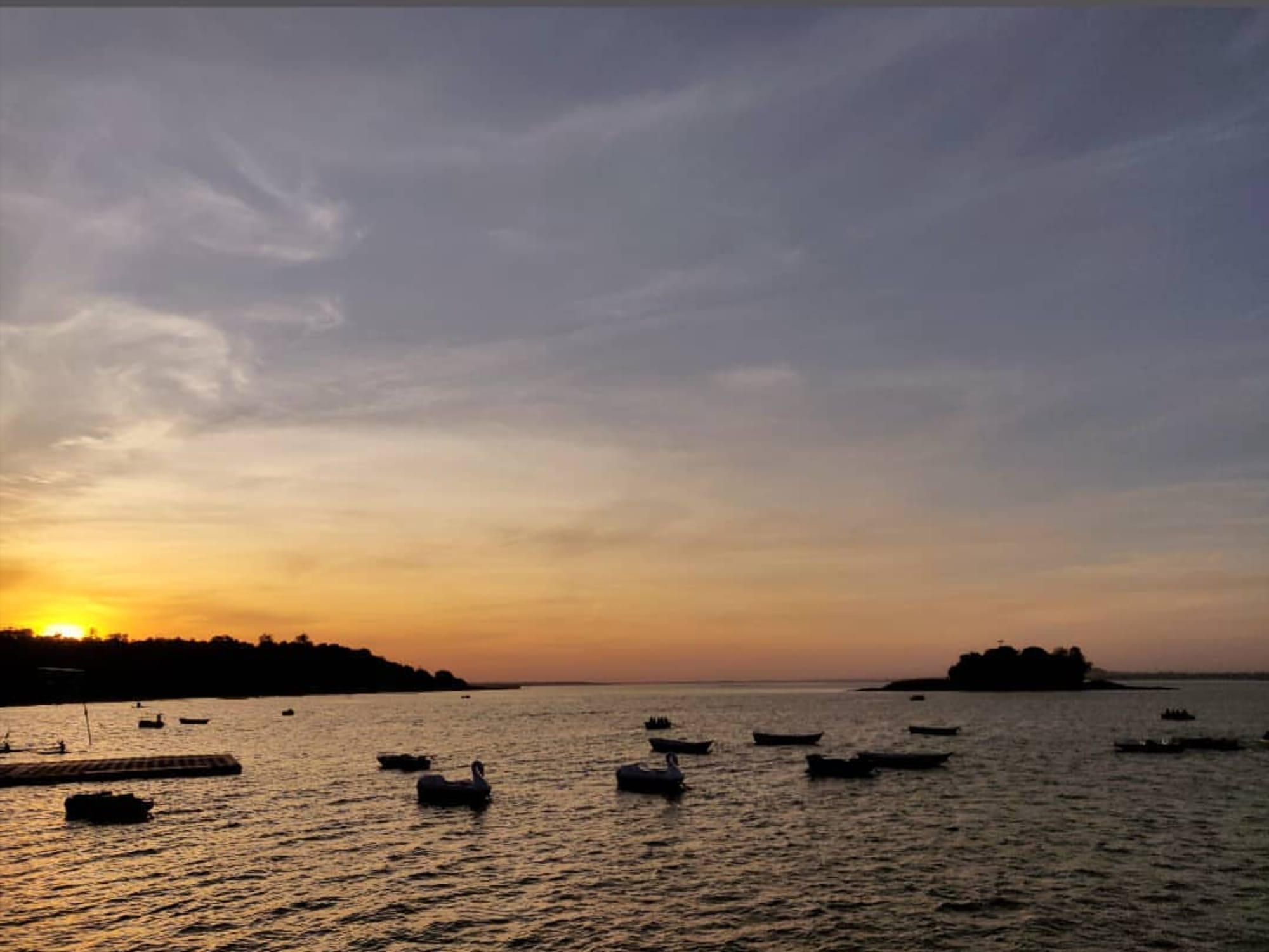 Taj-ul-Masajid:
Taj-ul-Masajid or "Crown of the Mosques" is one of the largest mosques in Asia. It was built by Nawab Shah Jahan Begum of Bhopal in the reign of Mughal Emperor Bahadur Shah Zafar.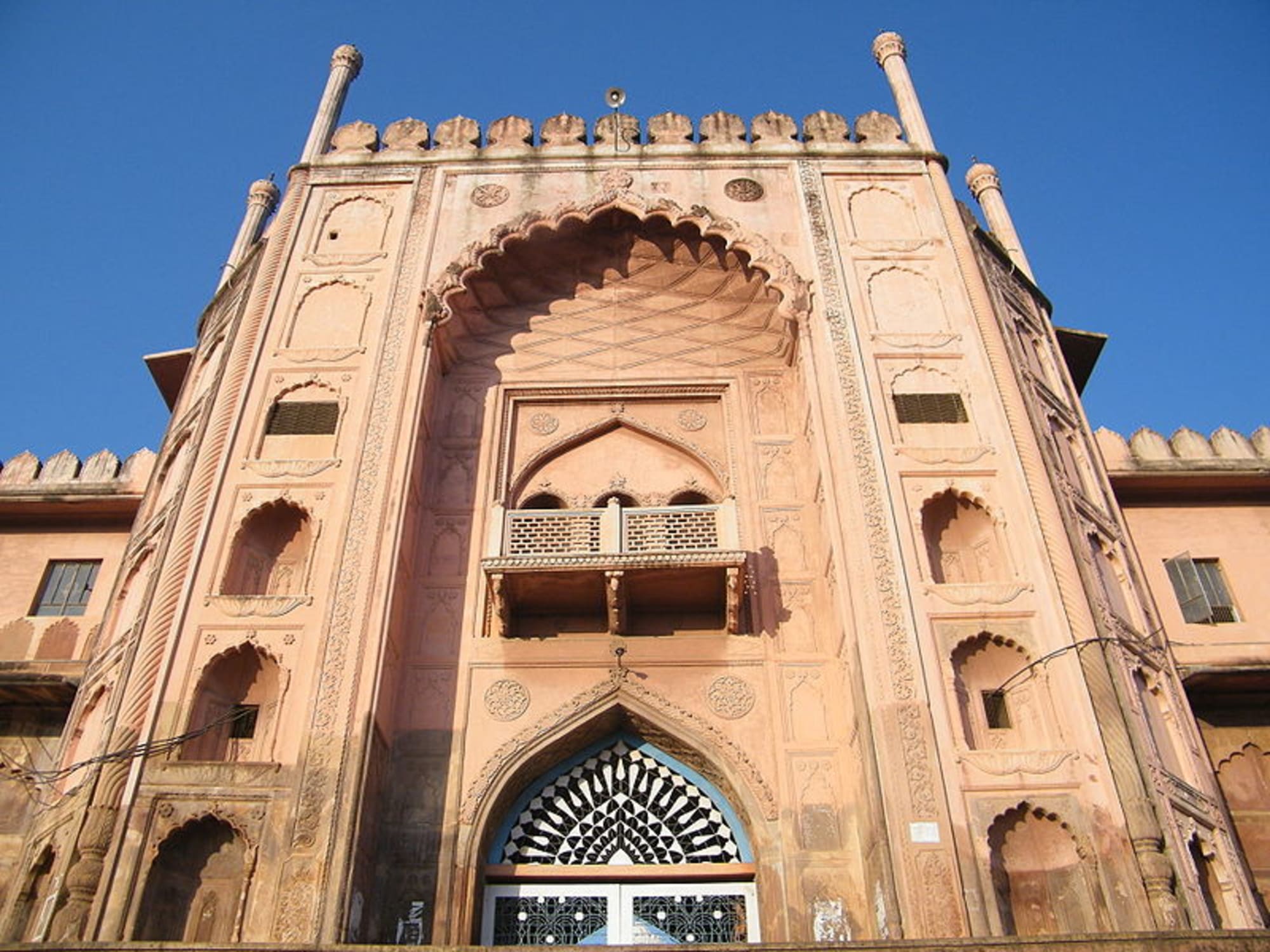 Tribal Museum:
If history, culture and ancient art is what that interests you, the 'State Archaeological Museum', or Tribal Museum, located in close proximity to the 'National Museum of Mankind' is a place just for your kinds in Bhopal. This is one of the finest museums in india, with such attention to detail and such precision, that it brings out the true art in the form of rare ancient paintings, sculptures and other objects of historical and archaeological significance.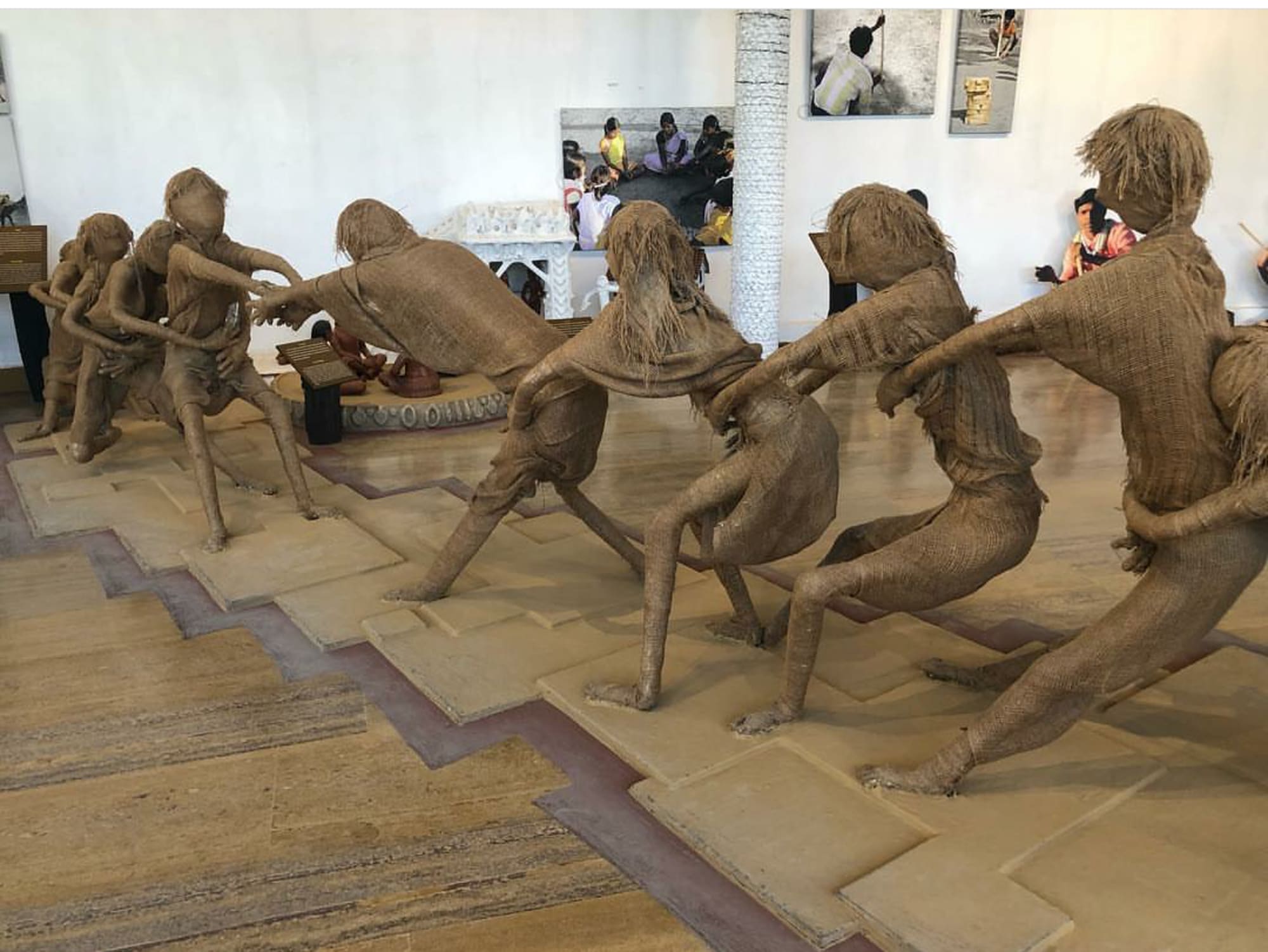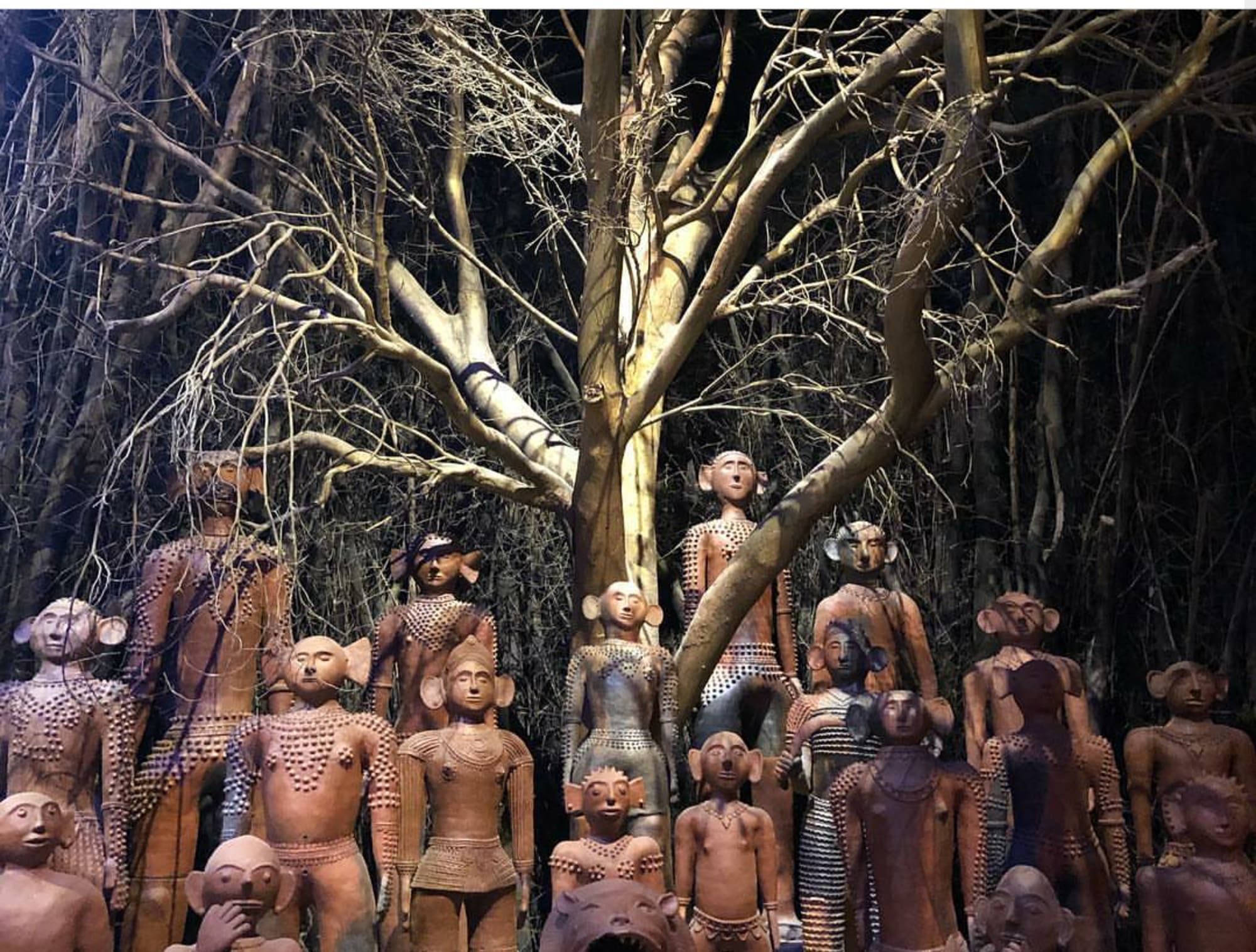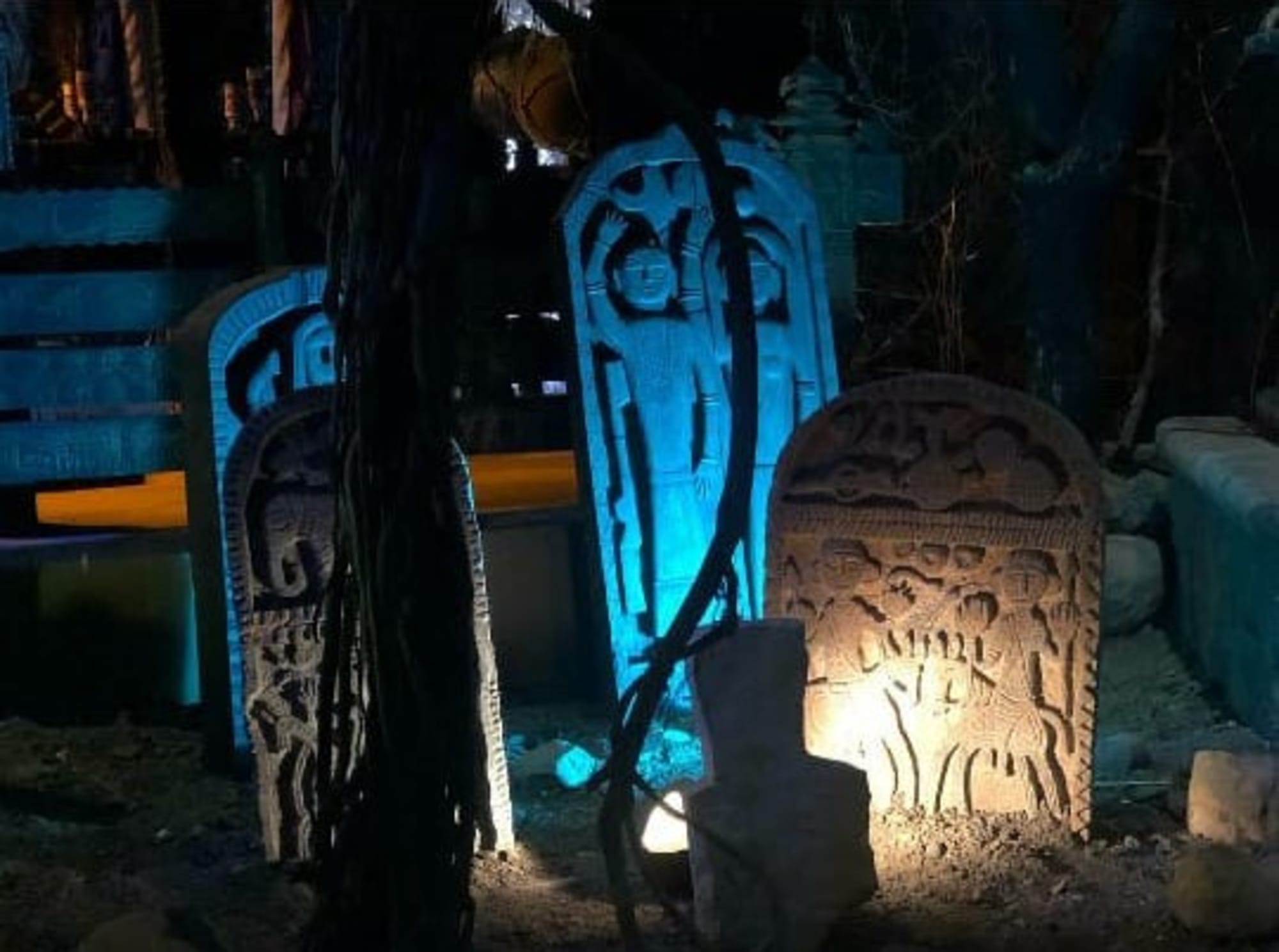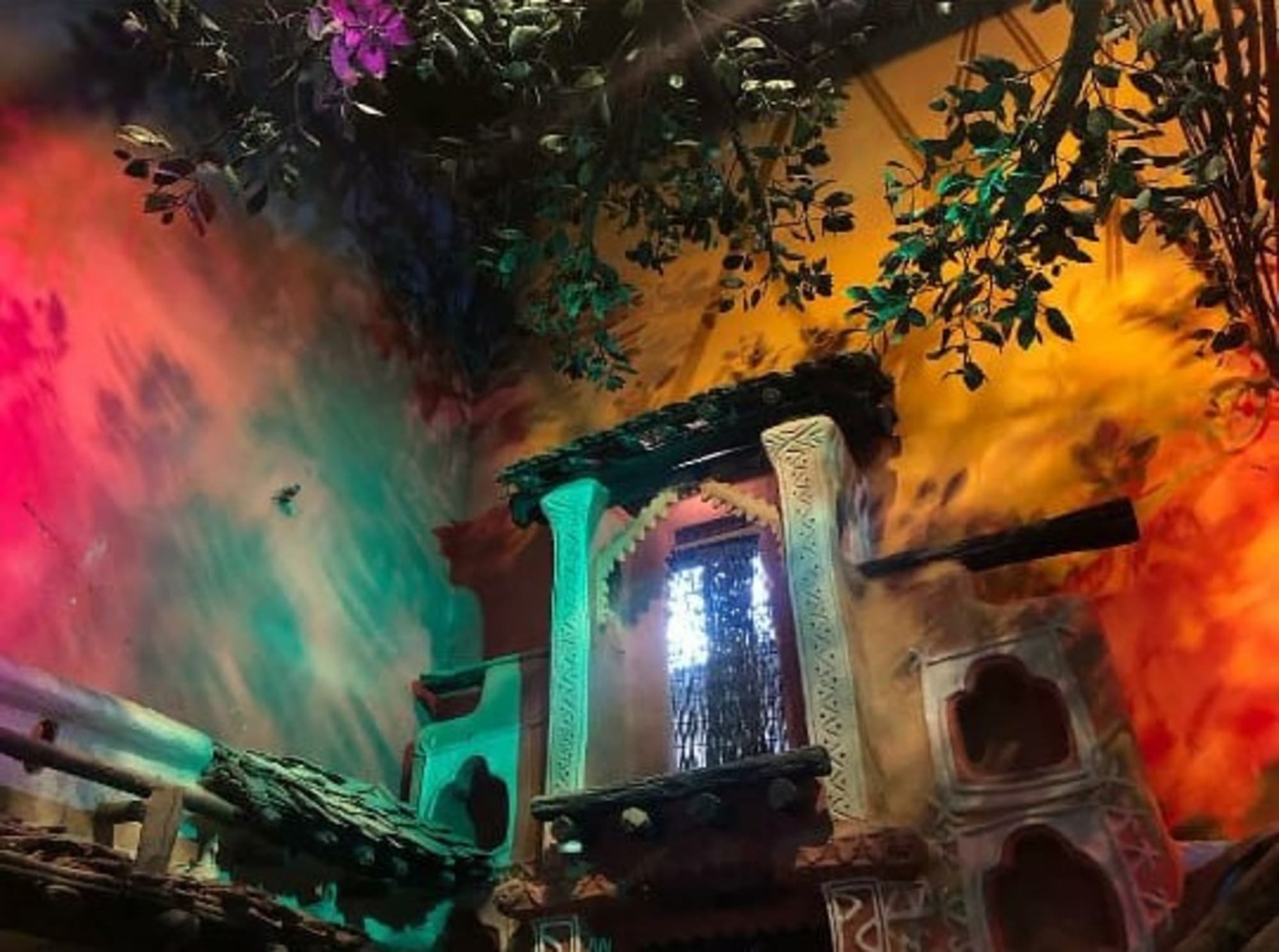 Bhojpur Temple
"Bhojpur Temple" or "Bhojeshwar Temple" is famous as the "Somnath of the East". It has a 75 ft high Shivling which is 18 ft in circumference. This Shivling is the largest stone structure in the world and is carved from a single rock.Standing on a 21 ft. tall platform, devotees are only able to access the Shivlinga by climbing an iron staircase.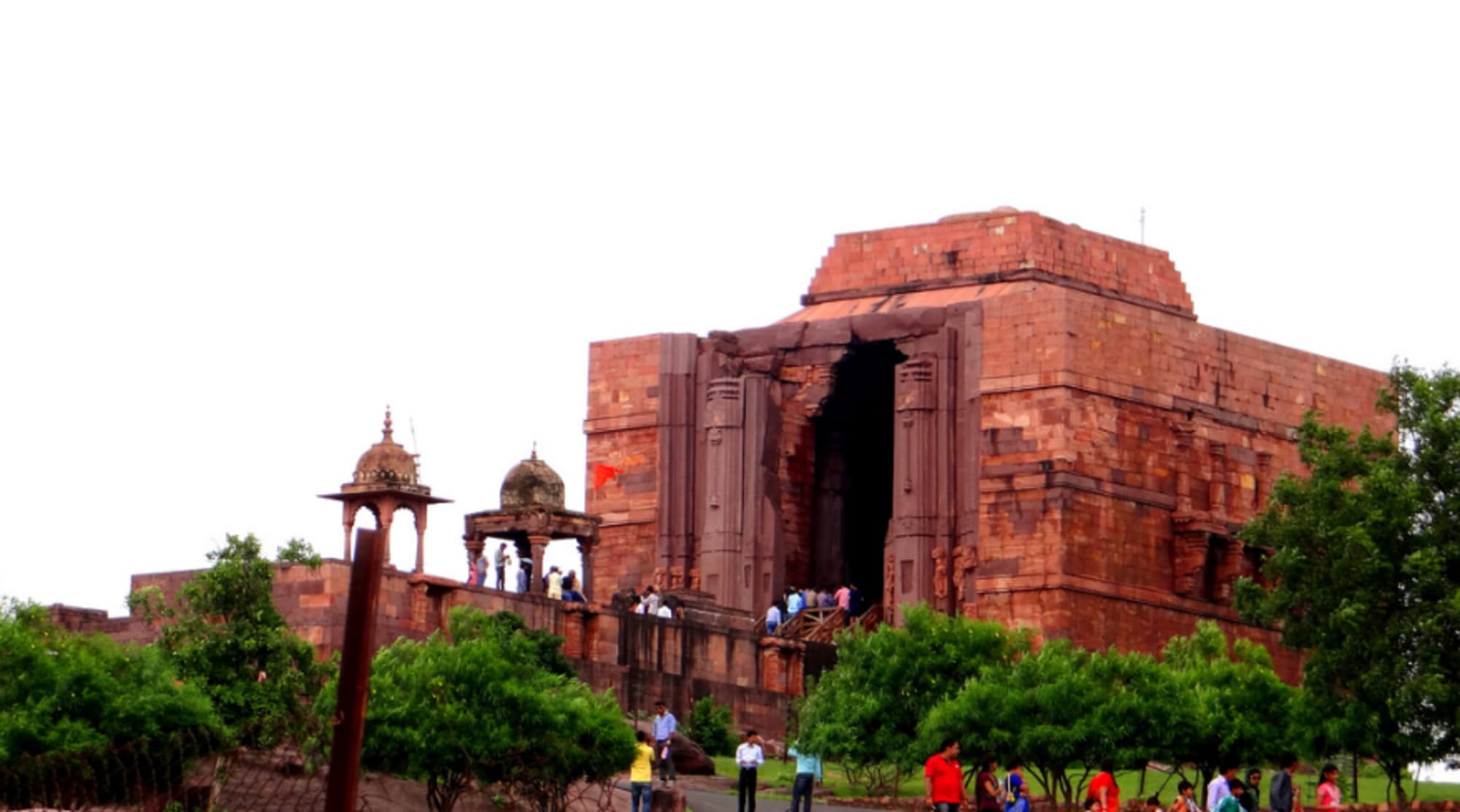 Taj Mahal Palace:
This Palace was built as the place of residence for Nawab Shah Nawab Begum of Bhopal, who built the Taj-ul-Masajid. It is also located beside the mosque. Originally named as 'Raj Mahal', it was renamed to 'Taj Mahal' as namesake of Taj Mahal of Agra, on the recommendation of the British resident, because he was very impressed by the grandeur of the palace.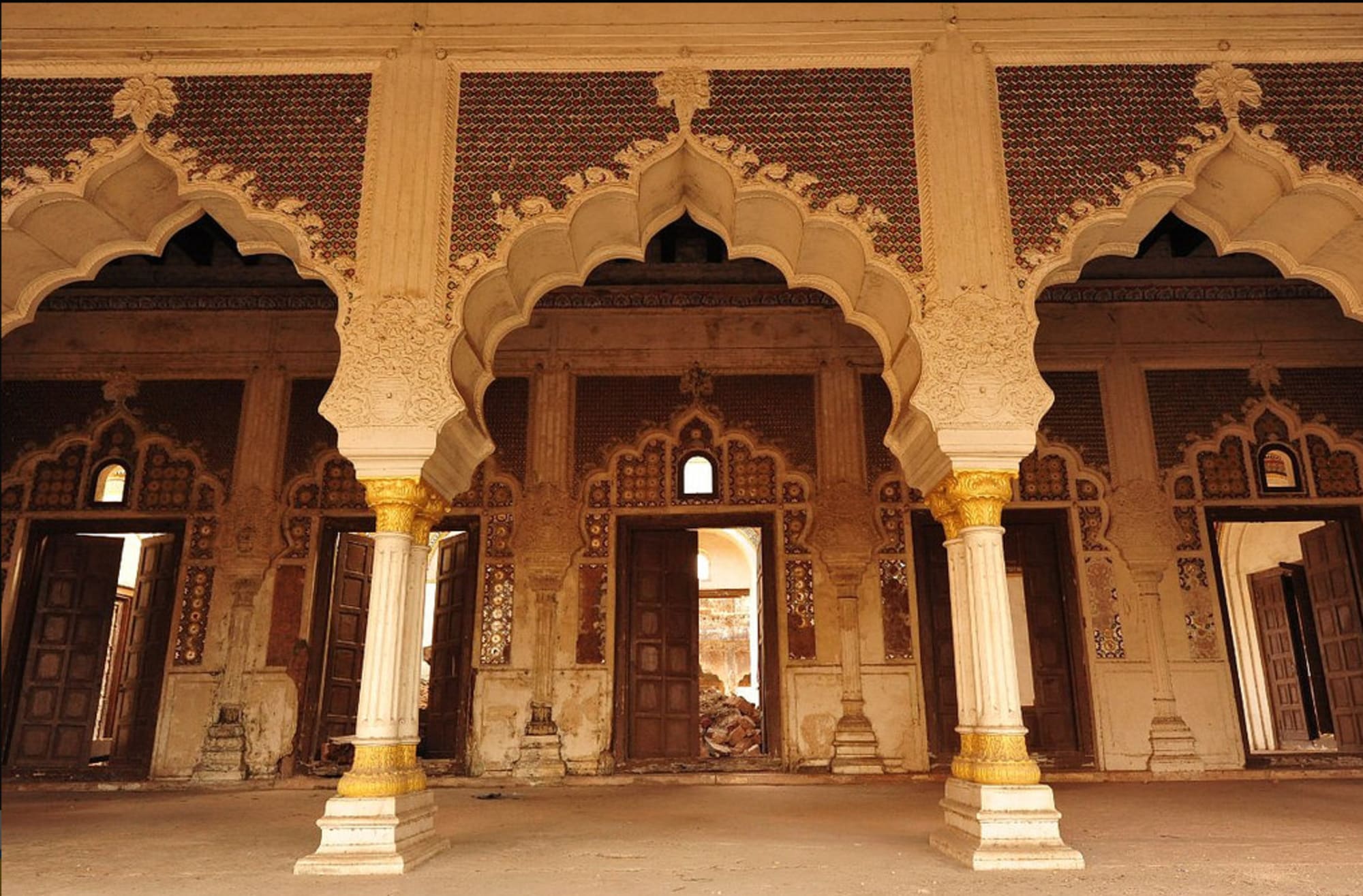 Top places to eat:
Za-aiqa:
Found within the upscale Noor-Us-Sabah Palace heritage hotel, Za-aiqa is one of the finest restaurants in Bhopal (appropriately located on 'VIP Road'). Here you'll have a chance to enjoy exquisite Mughlai and Peshawari cuisine alongside gorgeous views overlooking the lake. On the other side, guests have an equally entrancing view of the see-through live display kitchen, where you can watch the chefs prepare sumptuous biryanis and fresh fish tikkas before your very eyes.
Kalyan Singh's Swad Bhandar:
It serves Bhopali Poha – fresh, light, hot poha that is both spicy and sweet, garnished generously with sev adding a crunch. Couple this with hot jalebis for a perfect breakfast, which is available across the city. It is only in Bhopal and Indore, that the deliciously soft poha is topped with sev and crispy jalebis.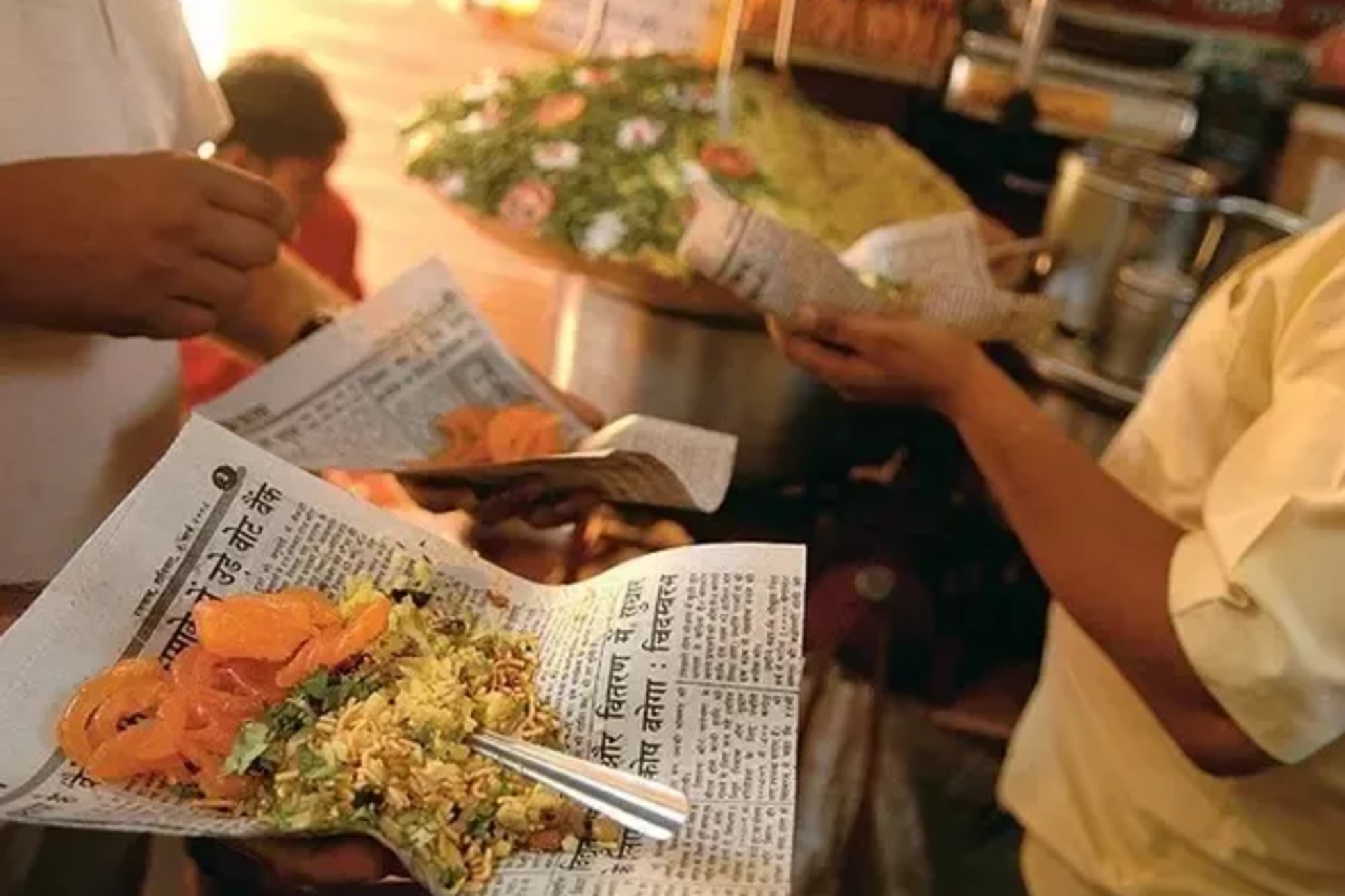 Raju Tea Stall
This place is just wonderful to have tea and snacks with delicious mawa jalebi definitely amazing to have The jalebi is surprisingly black and taste like Gulab Jamun
Bapu ki Kutiya:
They serve the best vegetarian food across Bhopal and are well known for their thalis.
Sagar Gaire Fast Food Corner
This fast food corner is Bhopal's version of Rags to Riches as the owner of this now famous multichain restaurant had started off selling soup on his bicycle. But with his hard work he opened a shop and started selling fast food and his soup. That one shop has now expanded and become a franchise model and its branches are present at many prominent areas of bhopal.