Puducherry- Love at first sight
If you wish to stretch your feet, lay down and enjoy your mug of beer, you know you've hit jackpot when you arrive at Puducherry (still more known as Pondicherry).
Pondicherry is the erstwhile French colonial settlement which is now preserved in the French Quarter, the tree-lined streets, mustard color villas and the promenade — Beach road. But more than that, French ways continue to flourish in the lifestyle of people. Aptly put by a resident of Auroville, whose expertise is in hand-made clay showpieces
If you're sensitive enough, which I wish you are, you can feel a difference in the air. Not just Auroville, but the rest of this town too. I work according to the air, the nature. Someday, I'd be making larger pieces; smaller similar item families on other days.
We reached Bangalore via air from Delhi and took the airport shuttle to Majestic bus stand. (The little crisis part, though I'd love to believe it was just my bad-luck) With a bit of miscommunication and ruckus, we reached where the bus was to start from, Gandhi Nagar SRS Travels transit office. Rest of the journey in the cozy sleeper bus was very comfortable and importantly, timely. I and my travel partner were in the French settlement before the sun could shine over the promenade.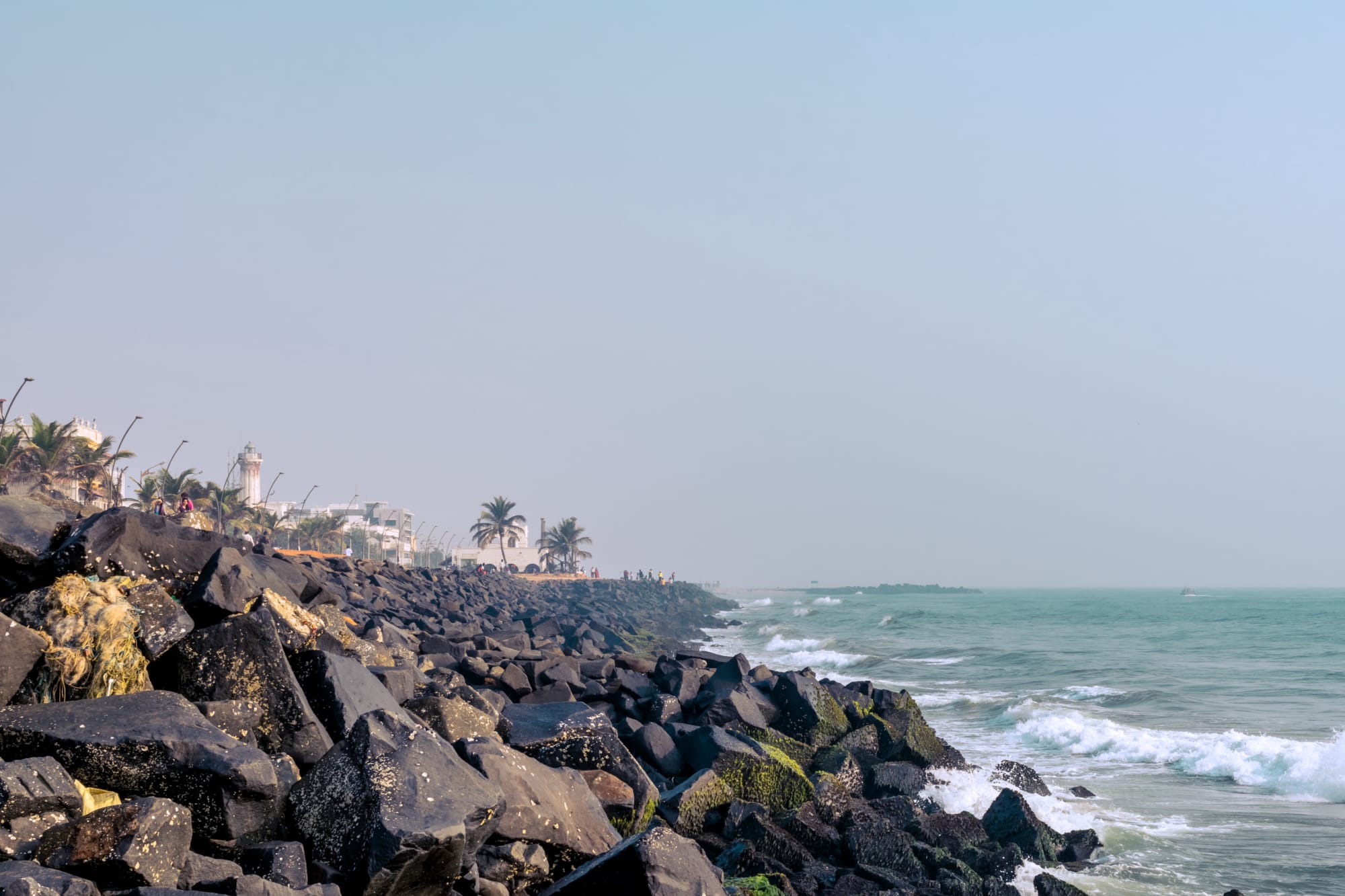 With an amazing row of cafes lined up on the coastline serving hot beverages, amazing breakfast, and home-made ice-creams. After sitting idle and watching the sun come up the horizon, we set off to rent a couple of bicycles and hop cafes for breakfast.
We found a place nearby Beach road, Sri Angalamman Bicycle Rentals offering decent (a bit rustic) cycles at ₹75/12 hours, which were our travel companions for next 2 days.
Our stay here was short, so we skipped our visit to the famous Auroville City. We have reserved it for a later trip since Auroville requires and deserves a longer trip and a wider time span. Our major aim was to explore Pondicherry, see its famous spots and bite into some French Food! We visited some popular tourist spots like the Beach Road (Promenade), Rock Beach, Serenity Beach, Paradise beach, Auro beach, The Basilica Of The Sacred Heart of Jesus, French War Memorial, and Statue of Dupleix.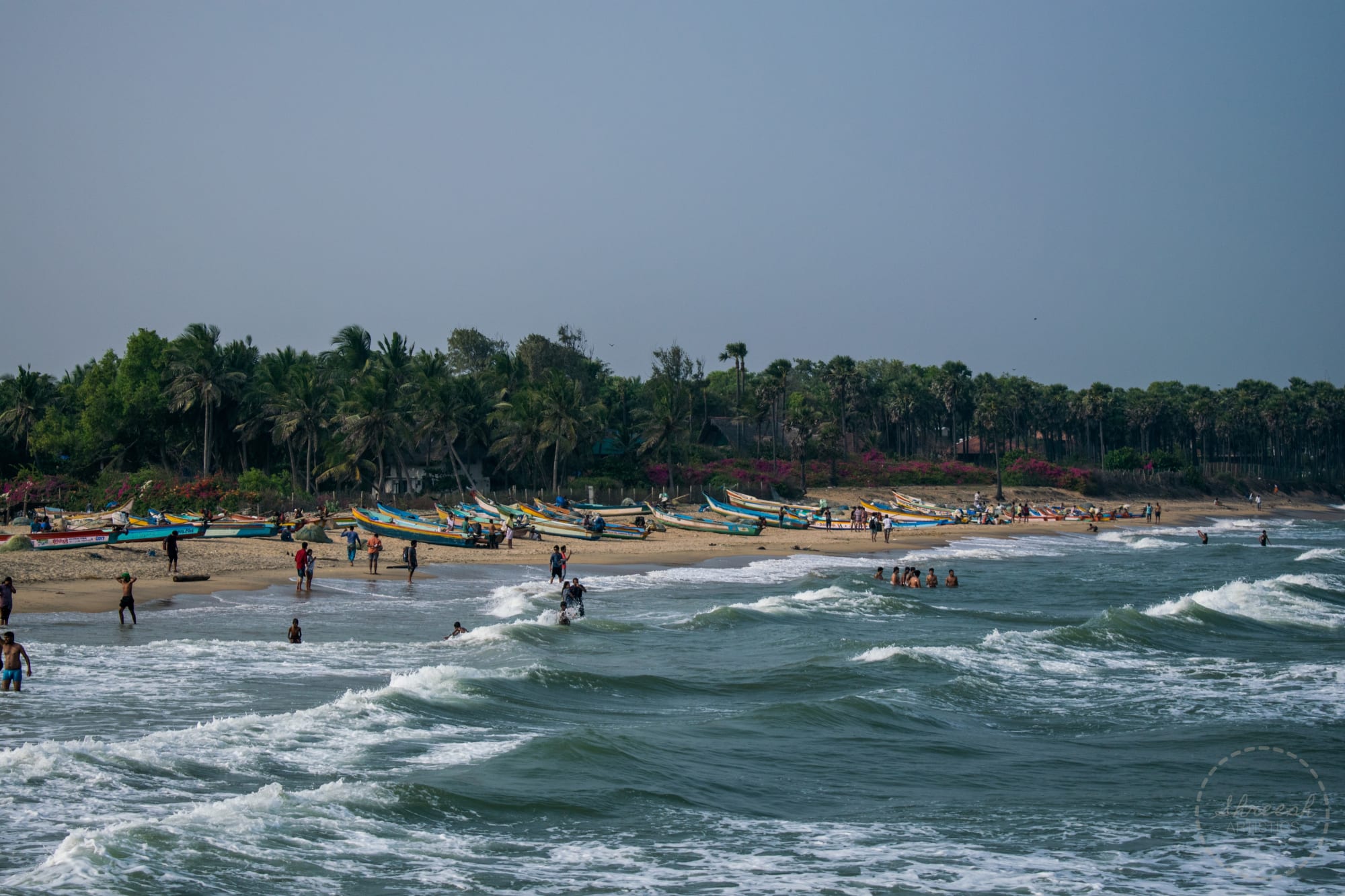 During the evenings, We strolled around the town trying to explore and experiment with the food. For a place having a French feel, there were plenty of French Food Cafes out there. We chose one of the most talked about cafes in this quaint town.
The Baker Street — This place is always buzzing with visitors and locals alike, owing to the perfect balance of sweetness and authenticity of originality in every single item of the selves. The cookies we had here were by far the best ones we've had till now.
From there, we headed to a secluded rooftop hut cafe, The New Banana Cafe where we relished delicious pasta prepared in the most authentic way.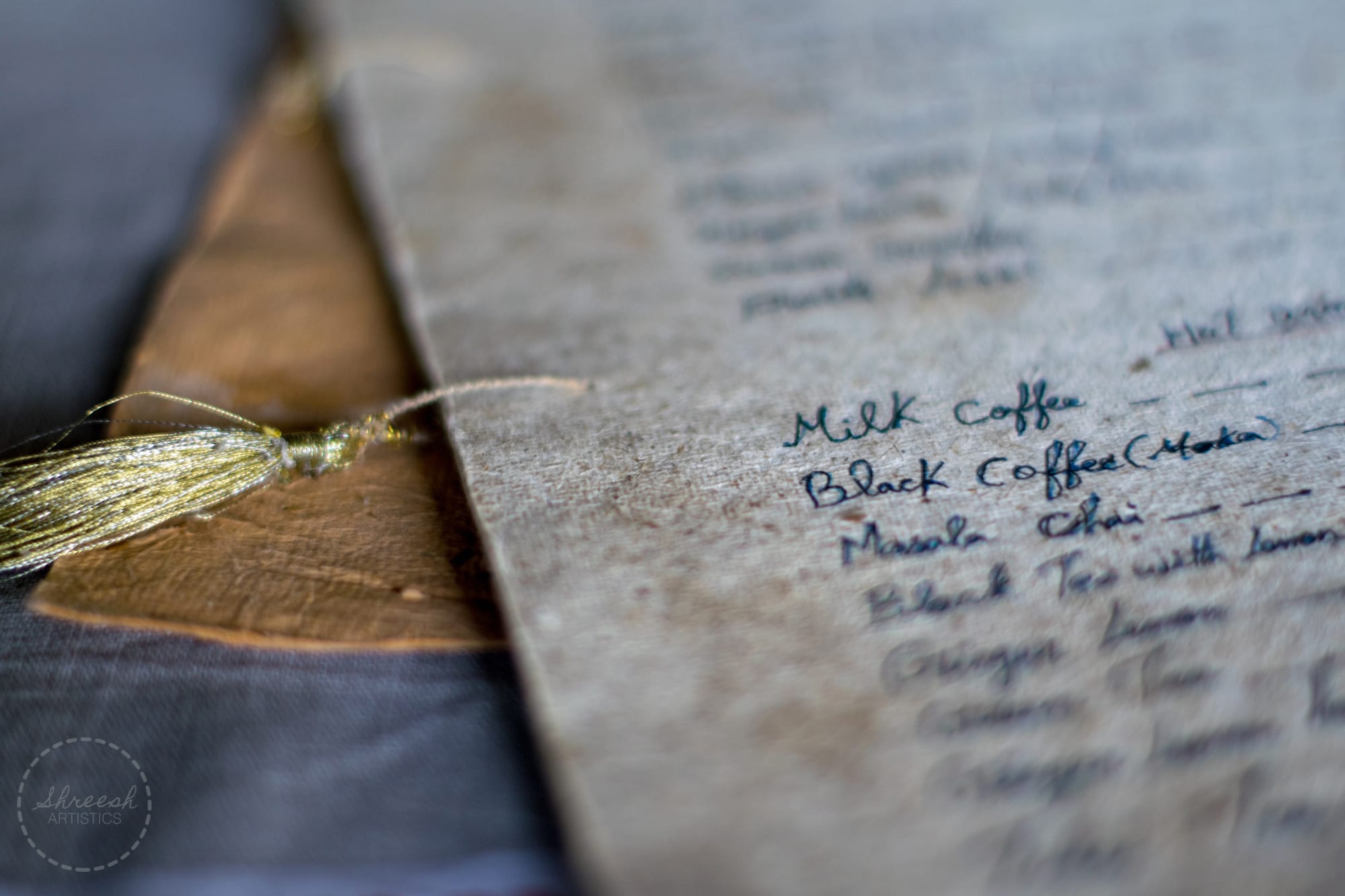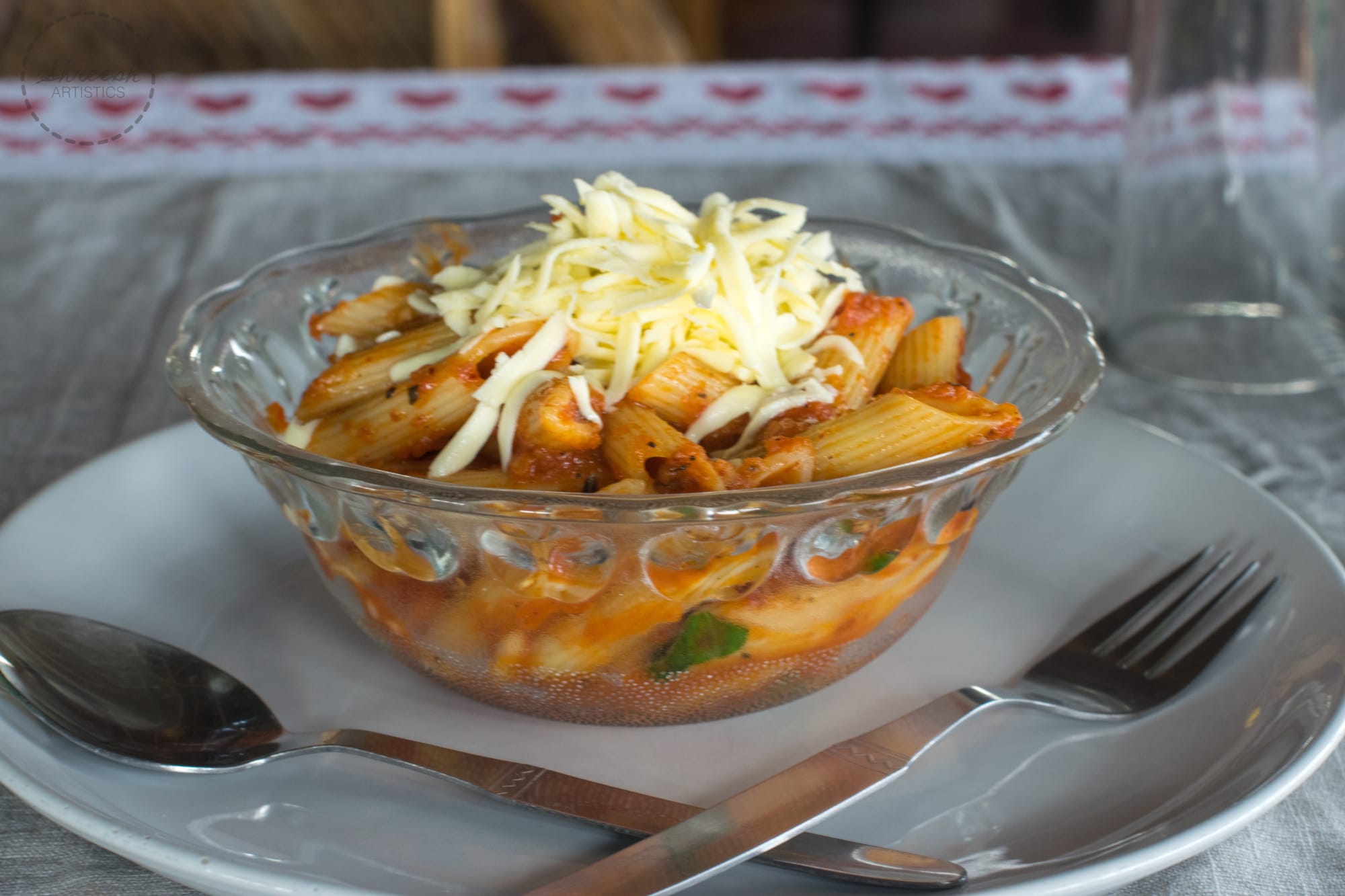 While walking on the beach road we found Le Café. Along with being an eating out place, it is also a tourist information center. Located on the promenade, this place is open 24 Hours. Yes, they cook it up for you round the clock. Isn't it great! Our eating out experience at Le Café was awesome. It's a lovely place to sit back and enjoy the view.
We went back to our hotel after an awesome day!
The next day we planned to attend some events and fests happening in Pondicherry. We got to know about the Auroville exhibition in a cafe. We saw handmade antiques for home decor, beautiful sea shells, paintings, and wall clocks. They were truly amazing. Wish we could carry all of them back home.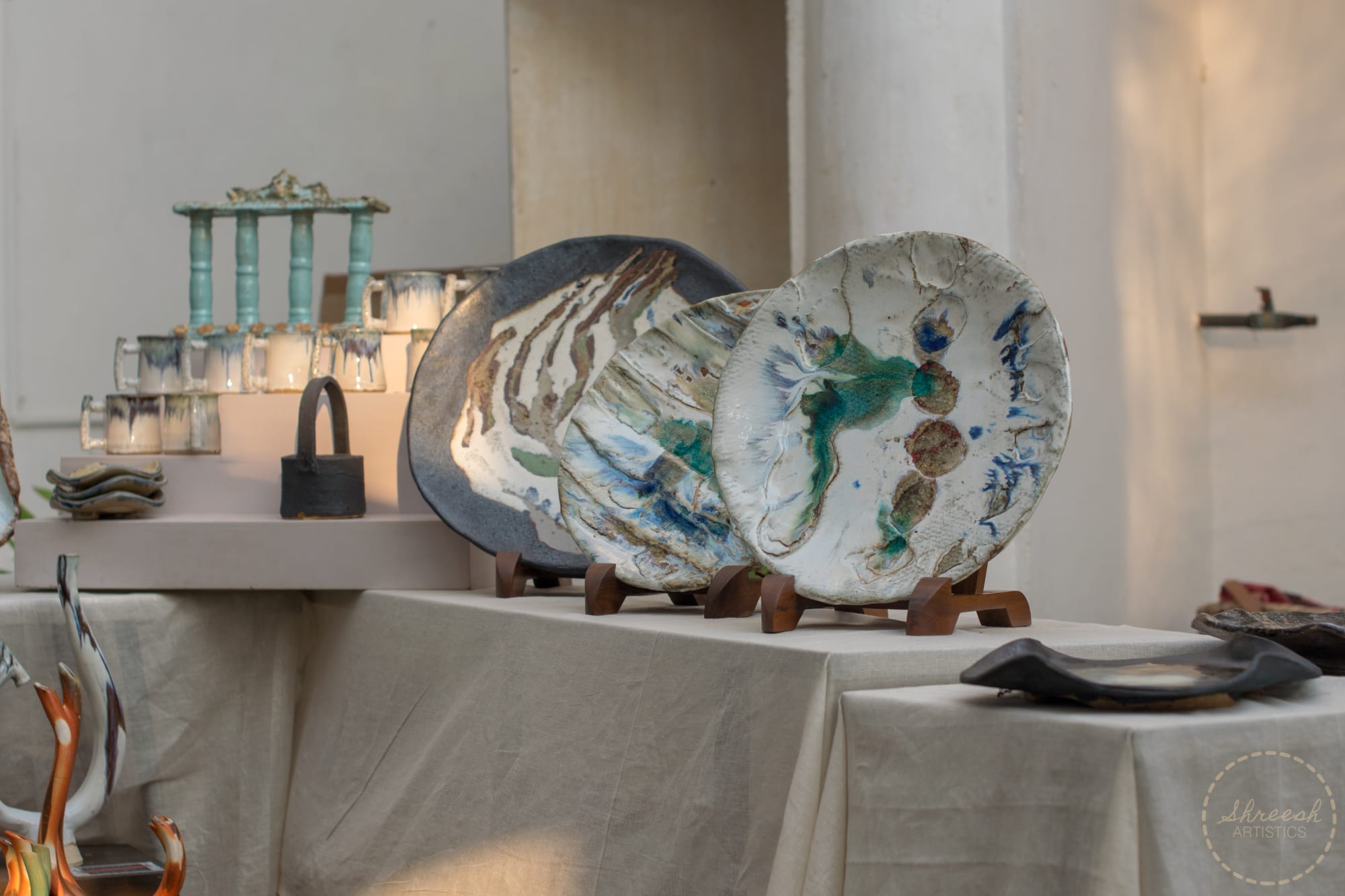 There was another Auroville art and craft exhibition going on nearby. We saw amazing postcards, greeting cards, handbags, scarfs, candles prepared by Tsunami affected women staying in the Auroville. A vendor gave us two handmade dolls as memorabilia. We're gonna keep them in our travel souvenir box for sure.
Our next stop was Pondy fest which was a food and music festival. A perfect combo, Isn't it! Some French artists were performing dance, drama and playing instruments which were a visual treat for us.
On the beach road itself, you'll find Gelateria Montecatini Terme — a dessert parlor with unique natural flavors at unbelievable prices. We tried Buongiorno which is a classic combination of milk, chocolate, and caramel and I must say you would be blown out of your mind with every single scoop.
We would also like to suggest you to explore Jungle Cafe, Wai Wai City and Nutshell Cafe if you are a big-time foodie just like us. We've got to be honest and tell you that the food will take its sweet time to come to your table; but on the bright side, the taste of it will compensate for the waiting time.
And that's how our 2 day trip to pondy came to an end. We went back and boarded the returning bus to Bangalore.
For us, Puducherry truly was love at first sight. All we want to say is go to Pondicherry for the blue waters, golden sand, the French feel and to go with it, you can get a bottle of chilled beer for a mere $1! What more can you ask for!